The Real Champs podcast is back! Reviewing Real Madrid's La Liga title run
After an extended hiatus, The Real Champs podcast is back!  We've got Luis Castillo, Ahmed Genina, and Alex McVey on the mic to discuss the La Liga campaign and the upcoming Champions League Final between Real Madrid and Juventus.
On this episode of The Real Champs podcast, we dive deep into Madrid's La Liga title winning campaign.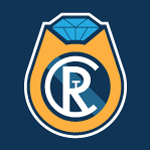 Want your voice heard? Join the The Real Champs team!
Write for us!
We discuss the victory itself, whether there's any truth to the idea that Zidane is no good at tactics, Zidane's heavy rotation policy, Cristiano Ronaldo's performances this season, and some of the squad's unsung heroes like Nacho.
Then, we discuss the upcoming Champions League Final against Juventus. We go over the Bale vs Isco debate, tell you why there might be other options for Zidane to choose from (Marco Asensio anyone?), think about how important Keylor Navas might be, and reminisce upon where we were when we won La Decima.
You can find the podcast on Itunes, and also on Soundcloud.
If you like the podcast, please subscribe/follow, and leave us a rating and a review. Be sure to check back after the Champions League as we get together again to discuss the results of Real Madrid's UCL final against Juventus.