Real Madrid 2(4)-2(3) Bayern Munich: Player ratings from the second-leg
Real Madrid hosted Bayern Munich in the second-leg of the Champions League semifinal coming away with a great 4-3 win on aggregate. Here's a look at the player ratings.
Real Madrid has booked their ticket to Kiev and will make their third consecutive Champions League Finals after beating Bayern Munich on aggregate. This success marks Real's fourth UCL Final in five years. Here's a look at the player ratings and how Real pulled it off.
Defense
Keylor Navas – 9.5
Keylor was easily man of the match. The Costa Rican kept his team in the affair time after time. Without his incredible performance, there is no way that Madrid would be heading to another UCL Final.
Both goals conceded were due to poor defense and there was not much that could be done about it. He showed true aerial dominance from set-pieces over the 90 minutes.
Lucas Vazquez – 5
It's harsh to have to give an incredible player like Vazquez such a low rating, but his lack of defensive IQ left Real susceptible on numerous occasions. It got so bad that Zidane had Nacho warming up in just the 15th minute. Let's just hope that he won't have to fill in that role again.
Raphael Varane – 9
Varane has earned his paycheck yet again, a performance so good he should get a raise. The Frenchman showed yet again how mature and strong he is in that center-back role. Raphael had thirteen clearances on the night as he shielded Real's net.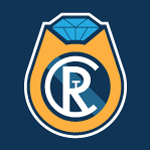 Want your voice heard? Join the The Real Champs team!
Write for us!
Sergio Ramos – 8.5
After his error in the first-half of the match, Ramos was as solid as can be. It was another typical Ramos performance as he sacrificed his body, throwing himself wherever necessary to ensure his team progressed in the competition.
Marcelo – 8
His biggest contribution to the match was his perfect cross to Karim Benzema. Marcelo's accuracy ensured Madrid stayed in the game and pushed on. As always, the Brazilian did well to carry the ball up the left-flank and worked well with Marco Asensio.