Episode 20: Real Madrid snag late win in Ramos 600th match
A new episode of The Real Champs' Podcast is here. Be sure to check us out on iTunes, Spreaker and Google Music!
The Real Champs Podcast is back with episode 20. In this episode, Mushtaq Nizamdin and Hasan Karim analyse the match just hours after the final whistle. The tough affair created plenty of talking points as the boys sat down and got to work.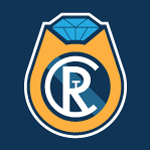 Want your voice heard? Join the The Real Champs team!
Write for us!
Real Madrid returned to Champions League action as they face off against Ajax in the round of 16. Los Blancos left things very late at the Johan Cruyff Stadium as they head home for the second leg with a 2-1 win.
Mushtaq and Hasan discussed Real Madrid's ability to close down Ajax's attack and how it left them scrambling early on. It took Madrid 17-minutes int the match before actually gaining some useful possession in their opponents half.
Podcast Links
We also talked about Bale's abysmal performance, once again. Coming off a goal from his appearance against Atletico Madrid expectations were high. With very little contributed his substitution for Lucas Vazquez was warranted.
While we did talk about what went wrong in this match we also discussed what went right. Sergio Ramos was key to this match and held the back line together. His motivation propelled his team forward to ensure they came back in the second half and the pieces of the puzzle started to fall into place.
Yet again Sergio Reguilon had a good game though it did take him a while to get into the swing of things. Once he had his feet set though he illustrated quite clearly why he is ahead of Marcelo in the pecking order. His through ball led to the assist for Benzema's goal.
If you like the Podcast, please be sure to subscribe to us on iTunes, leave us a rating and a review, and give us a like or a follow on Google Play and Speaker.
Stay tuned to The Real Champs for more Real Madrid news!