Episode 32: Real Madrid draw with Valladolid as James returns
Real Madrid's second fixture of the season ended a poor draw but had some bright spots. Hasan Karim and Mushtaq Nizamdin sat down to discuss all the news surrounding the match.
The match was quite stale with both goals coming in the last 10-minutes of the match. Karim Benzema's sweet turn and half-volley opened up the scoring in the 82-minute giving Real Madrid the one-goal lead. But that would be cancelled out by Sergio Guardiola Navarro just six minutes later.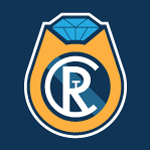 Want your voice heard? Join the The Real Champs team!
Write for us!
The goal came from a lapse in defensive structure with Dani Carvajal and Marcelo being the main culprits once again. Fans elected to put make Toni Kroos walking the plank so to speak, blaming him for the goal conceded.
Hasan though defended the German pointing out that the necessary coverage by Carvajal was not present while I listed out his incredible match stats and, how putting this on him is silly, to say the least.
James Rodriguez made was giving a role in the starting XI under Zinedine Zidane after 832 due to his loan with Bayern Munich. Zidane's decision was spot on as the Colombian was a threat in the attack while on the pitch.
We also spoke about Zidane's substitutions and how other changes could have resulted in a win. For example, Fede Valverde brings more structure to the midfield, something Madrid was just getting by with as Casemior occupied the space in front of the backline.
In addition, substitutions were made but the formation and structure remained a 4-4-2, not suitable to those on the field.
Just before wrapping things up, we took some questions from Twitter, most of them quite silly, so have a listen for yourself if you need a good laugh.
Despite being someone that shy's away from making season-long predictions. for the second time in back to back seasons, I made it public how many goals I think Karim Benzema will score.
Stay tuned to The Real Champs for more Real Madrid coverage!