Real Madrid Podcast Episode 33: James Rodriguez vs. Isco and more
The podcast is back and so is Real Madrid, here's a look at Episode 33 of The Real Champs Podcast!
Hasan and I got back together for another episode of The Real Champs Podcast. Yes, it's been a while but we'll skip the excuses and cut to the chase.
Last time we spoke was just before Matchday 3 of La Liga. Real Madrid would draw in a 2-2 scoreline with both goals coming from Gareth Bale, who was also shown a red card.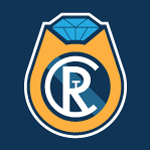 Want your voice heard? Join the The Real Champs team!
Write for us!
Since then the international break has taken most of the headlines. Hasan filled us in with some interesting takeaways from the two-week intermission. Sergio Ramos is now the most capped player for the Spanish National Team and has landed into the Top 10 scorers list all time, quite the feat for a centre-back.
Keylor Navas' departure was so under the radar that we almost forgot to mention it. The Costa Rican has joined Ligue 1 side Paris Saint-Germain on a permanent deal. Alphonse Areola has made his way to Real Madrid on a one year loan.
The deal doesn't seem to have much balance and surprised both of us. Let's hope Papa Perez has made the right call here and this doesn't backfire later on in the season.
While some of Real Madrid's players joined their national sides and others recovered from injury, the clubs new women's affiliate team CD Tacon had their first match of the season.
Primera Iberdrola – the name used for the women's league competition, kicked off last weekend with the first-ever Clasico. Unfortunately, it resulted in a 9-1 thumping at the hands of Barcelona, a reality fans were not expecting.
I quickly ranted about how fans need to be patient and trust the process. This is Tacon's inaugural season in the top flight since its inception in 2014. There are eight new players on the squad and it will take time for the chemistry to come together.
I shamelessly also plugged an article that I wrote on this very topic which you can read here. Tacon's next match will be this Saturday against Sporting Huelva, both teams will be looking for their first win of the season.
After letting out our frustrations with the reactionary fanbase of Real Madrid we looked ahead to this weekend's La Liga fixture. Matchday 4 will see Los Blancos take on Levante in a mid-day fixture. Surprisingly, Levante sits fourth in the league standings with 6 points with a 2-1-0 record.
Having dropped points last weekend it's critical that Madrid doesn't slip up in back to back games and end Matchday 4 with three points in hand.
I asked Hasan who he thought Zidane would elect to start given all the injuries that Real seem to be plagued. We went from front to back, but it was the left-back role which I anxiously awaited to hear.
Earlier this week Hasan wrote an extensive piece on Ferland Mendy and why he believes the new singing will take Marcelo's starting role before the end of the calendar year.
Before finishing off the podcast we dove back into one of our old age debates, James Rodriguez vs. Isco. Both provide for Madrid in different ways but Isco has been shown favouritism at times. Have a listen as to which one of us preferred James or Isco.
If you have any questions or something you'd like to hear us talk about please send us a Tweet and we'll take it up in the next episode!