Real Madrid: Revisiting the "Zidane is lucky" hypothesis
Real Madrid have been struggling for form this season. In light of their poor start, it's time to revisit the question: Is Zidane good, or just lucky?
During Zinedine Zidane's tenure at Real Madrid, many have wondered whether or not the Frenchman's great successes come down to his skills as a manger, or whether he's just gotten lucky.
Take for example, Richard Fitzpatrick, from Bleacher Report, who asks: "Is Real Madrid's Zinedine Zidane a Great Manager or a Lucky One?" Peter Johnstone from FanSided similarly asks whether Zidane is actually talented, or whether he has been lucky to have such a stellar squad.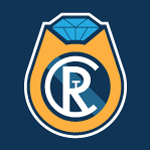 Want your voice heard? Join the The Real Champs team!
Write for us!
Potential examples of Zidane's luck abound:
Few managers would ever get to begin their managerial career with a club like Real Madrid. That's sort of like getting your learner's permit and getting handed a set of keys to a Ferrari.
Zidane's Madrid were known for scraping together points in the last-minutes of matches, making the phrase "epic comeback" almost synonymous with "Zidane's Real Madrid."
Madrid had an easy go of things Zidane's first season in the Champions League. As Fitzpatrick writes, "Real Madrid's win in the 2016 Champions League was the only time a victorious team never encountered a previous winner of the tournament or league champions en route to the trophy."
Oftentimes Real Madrid would get results without playing particularly good football. A common refrain from The Spanish Football Podcast's Sid Lowe at the time was that Real Madrid were winning, even when they weren't convincing.
Many of those conversations were put to bed last season, as Zidane guided his team to an accomplishment that many thought unthinkable: winning back-to-back Champions Leagues trophies. He also managed to do this while leading Real Madrid to a La Liga title.
The results speak for themselves, so the thinking goes. There's no way anyone could get THAT lucky two years running. There has to be something there, some kind of method to Zinedine Zidane's madness.
Of course, accusations of Zidane's luck also invited a whole host of think-pieces from pundits about why it wasn't luck that got Zidane where he is. Eduardo Alvarez from ESPNFC points to Zidane's change in training practices and physical preparation as the keys to his success. David Garcia from ESDF analysis describes the specific tactical strengths that make Zidane more than just a lucky coach.
But with Real Madrid struggling in La Liga, and having suffered a major loss to Tottenham in the Champions League, those old nagging questions about Zidane's luck are beginning to resurface.
So, this beg's the question: Did Real Madrid's back-to-back Champions League victories, combined with their League Title, paper over deeper problems with Zidane as a coach? Is it true, as some speculated, that Zidane is not actually a good coach, but a lucky one?
The answer is a qualified no. At some point, the cliché that "You make your own luck" has to have a certain degree of truth to it. Zidane may have gotten a bit of good luck in a few instances, but he helped create the situation in which Real Madrid could pounce on every opportunity that came their way.
However, the results this season do point to the need to qualify that statement some. Perhaps there was a certain degree of luck that Zidane was gifted a squad with such an incredible degree of depth that he could implement a rotation policy that would not have worked at any other team. Zidane must be given credit for keeping all of the egos in the dressing room happy, but that balancing act can only be kept up for so long.
I think the better way to say this is not that Zidane got particularly lucky in his previous seasons, but that he is getting particularly unlucky this season. Real Madrid have been consistently underperforming their xG for the season. That means Madrid has been creating the kinds of chances that could reasonably be expected to turn into goals, but simply have not been converting. Which also means that in some sense, Zidane is setting his team up to create opportunities, but individual performers are letting him down.
Zidane also had a few unforeseeable difficulties in his roster selection this year. While it's not difficult to imagine that Gareth Bale would have been hurt for a good chunk of this season, Bale's form at the beginning of the season made it seem as if he had finally left those issues behind.
But the real issue that was hard to predict at the beginning of this season was Cristiano Ronaldo's ban and subsequent downturn in form. Ronaldo made a bone-headed mistake in getting sent off against Barcelona in the Super-Cup for pushing a referee, and then proceeded to miss the next five matches due to suspension. Even once he came back, Ronaldo looked a frustrated figure, and has fallen well behind his usually galactic standards for goal-scoring.
Zidane (and Florentino Perez) definitely made a mistake in letting James, Morata, and Mariano go without adequately replacing their goal output. But with Ronaldo in the kind of form he was in during the late stages of last season's Champions League, this drop-off would have been near impossible for Zidane to predict.
Zidane may have gotten a bit lucky during his first few seasons, but he was also very, very good at some things. It's too early to say whether Zidane's luck has run out, and whether he can adequately compensate for the lack of luck with quality managerial skill. But Real Madrid need to find a bit of luck, or a bit of quality, or else they will soon find this season to be a total waste.
Stay tuned to The Real Champs for more Real Madrid coverage.