Real Madrid 2 – 1 Leganés – Quick match recap from La Liga
A heavily rotated Real Madrid took away all three points against a tough and determined Leganés side. Here's your match recap.
Lineup and First Half
Zinedine Zidane definitely had his mind on the midweek match with Bayern Munich, and it showed with his squad selection against Leganes. Zidane left Cristiano Ronaldo, Sergio Ramos, and Raphael Varane completely out of the squad, and sat most of the rest of the starting XI from the Bayern match on the bench. Casemiro got a rare run-out in center back, and Madrid fans were treated to the inclusion of some squad players who we haven't seen much of in a while, such as Achraf Hakimi, Marcos Llorente, Borja Mayoral, and Dani Ceballos. Ceballos in particular has been starved for first team action this season so it was great to see him finally enjoy some minutes.
Real Madrid started strong, with Bale the standout performer leading the line for Los Blancos. Bale was energetic in attack and committed in defense. His hard work paid off after just eight minutes, getting a great little overhead kick on the end of a deflected shot from Benzema.
Madrid kept producing a few moments of danger here or there, but around the 25th minute the match began looking quite stale from Real. Benzema was mostly invisible, and while Bale did well to carry the ball in from out wide, Madrid looked starved for attacking potency in the center. Dani Ceballos had a few opportunities at the edge of the box that went high or were just
Meanwhile, Leganes began building into the match and creating a few moments of danger here and there. Without Ramos and Varane in the squad, Madrid looked vulnerable in the air. Were it not for some great last ditch defending by Theo and Marcos Llorente and some wasteful play by Leganes, Madrid could have easily conceded a goal.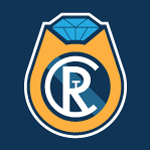 Want your voice heard? Join the The Real Champs team!
Write for us!
In the dying moments of the second half, Mateo Kovacic played a pin-point cross into the box. The ball came off Bustinza, and then onto Borja Mayoral, who tapped away. Initially, the goal was ruled as offside. But then the decision was reversed, as it was ruled that Mayoral was onside when the initial pass was played by Kovacic, and the touch came off a Leganes player rather than a Madrid player. That was a great bit of refereeing and ultimately the correct decision.
Second Half
Real Madrid's offense gained a modicum of fluidity in the start of the second half. The one-two connections which seemed like they were going just wrong looked much more on point in the start of the second half. Ceballos and Kovacic in particular found another gear and started commanding the midfield, using their excellent dribbling skills to break through Leganes' lines with ease.
Zidane brought on Asensio and Kroos for Kovacic and Benzema around the 60th minute. The substitutions seemed to have a destabilizing effect on the team, the opposite of Zidane's usually on-point substitutions. The loss of Kovacic in particular seemed to trouble Madrid, as Los Blancos struggled to maintain the fluid possession they had established at the beginning of the second half.
Leganes started barraging Madrid's goal, and the makeshift back-line of Theo, Casemiro, Vallejo, and Achraf started to show their signs of weakness. Leganes made Real pay for playing a second-string defense as Amrabaat blasted past Theo on the right, sent a pass fully across two Real Madrid defenders and the keeper, and to Darko Brasanac who slotted away easily. Madrid were simply pulled apart, and once again gave up another clean sheet.
That goal put the wind in Leganes' sails and the Cucumber Men  looked inspired to find an equalizer. Amrabaat posed a consistent challenge for Madrid's defense, as Los Blancos were put under siege by a resurgent Leganes side. Madrid looked especially vulnerable on set pieces. Kiko Casilla had to make a great one-handed save at the near post to keep Madrid from conceding off a set piece. Madrid finally began to stabilize as the match wound down, and the defense started to look more composed in the face of Legane's search for an equalizing goal. Credit to Vallejo in particular who did well to clear the danger out of Madrid's box.
Real Madrid suffered in the second half, but managed to get three points off of a Leganes side who did eliminate Real Madrid from the Copa del Rey earlier this season. More importantly, Zidane was able to secure three points while still giving plenty of rest to the main players ahead of the match against Bayern Munich in midweek.
Stay tuned to The Real Champs for more great Real Madrid coverage.