Keylor Navas' mental strength on display in Real Madrid's win over Bayern
Real Madrid's goalkeeper Keylor Navas put in a career defining performance against Bayern Munich, showing his mental strength in light of recent struggles.
It was the Champions League quarter-finals second leg, Real Madrid against Juventus. Real Madrid were barely holding on to their aggregate lead. Los Blancos simply needed to not concede another goal for 30 minutes, and they would secure a trip to the semi-finals. That's when it happened.
Douglas Costa found space on the flank and whipped in a cross. This should have been a totally routine catch for Keylor Navas. But for some reason, the moment got the best of him, and Navas lost control of the ball, allowing it to slip away into the feet of Blaise Matuidi, who tapped away an easy goal.
For goalkeepers, that kind of high profile mistake can derail an entire career. Goalkeepers are in a tricky spot. For the majority of the 90 minutes, they are expected to sit back and wait. If things are going right, goalkeepers aren't supposed to be the focus of the crowd's attention. But if things go wrong, goalkeepers can easily find themselves under the microscope. When they do make mistakes, those mistakes almost always end in a goal. Frequently, goalkeeper mistakes are turned into blooper clips on YouTube and played in endless loops by armchair warriors on football Twitter. It's a hard knock life for the goalkeeper.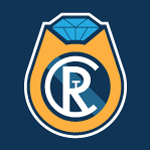 Want your voice heard? Join the The Real Champs team!
Write for us!
Navas' big howler in the Champions League quarter-finals was no different. With Real Madrid in particular, the banter about the goalkeeper tends to always have an ominous tone. Every little mistake that Keylor makes is seen as an invitation for Florentino Perez to go out and purchase David de Gea from Manchester United.
With all that pressure, and under all that scrutiny, you could expect Navas' high profile mistake to have a compounding effect on his performances the rest of the season. Sports psychologists have long recognized the effect that dwelling on mistakes can have on a player's performance. Patrick Cohn from the Sports Psychology Coach blog explains that focusing on mistakes can create a mental split, where a player fixates more on the past than on the present, resulting in a vicious downward spiral:
If you dwell on the last play, poor routine, error or bad performance and let it to fester in your mind, this leads to more mistakes and a downward spiral. The memory of mistakes creates a split focus where it divides your focus. When you have a split focus, half of your mental energy on the past, this is no different than giving half the amount of physical effort in a competition. If you are not fully present in the moment, you risk making more mistakes and becoming frustrated.
Even the best athletes make mistakes. But elite competitors develop rituals and techniques for letting mistakes go and refocusing on the present. The ability to trust in your training and rely on the muscle memory you've developed over years of competition is key to maintaining confidence as an athlete in high pressure situations.
Fast forward to the first leg of the semifinals against Bayern Munich in Germany. Joshua Kimmich broke free on the left, and blasted a strong shot straight at Navas inside post. Rather than stand the shot up and put his hands up, Keylor found himself falling back and watching the ball fly over him into the back of the net. It was precisely the last thing that Real Madrid wanted – an early concession in Munich to boost Bayern's confidence for the remaining minutes of the match.
It was also another embarrassing mistake from Keylor Navas. Certainly, it was nowhere near as bad as the Juventus calamity, but it was starting to look as if Navas' confidence was shaken. Fortunately, Real Madrid's captains, Ramos and Marcelo, could see that their keeper was in bad mental state. That's when they went over to Navas to remind him to calm down, to keep his focus on the present, and remember his strengths and abilities.
With the faith of his captains, and his belief in himself, Keylor dug deep and put in a stellar performance for the remainder of the match. Against a rampant Bayern Munich, Navas made a number of key stops that allowed Madrid to escape Munich with a crucial away victory.
But the job wasn't done yet. Real Madrid still had to survive another onslaught from the German Giants, this time in the Santiago Bernabéu, a place that has been far from a fortress of football for Madrid this season.
Bayern Munich knew how to make Madrid suffer. With Dani Carvajal out, and Lucas Vazquez forced to deputize at right-back, Real Madrid's goal was under constant attack from the marauding runs of Alaba and Ribery on the right, Kimmich on the left, and James in the center.
Real Madrid conceded within the first two minutes of the match: a disastrous start. Kimmich once again managed to put the ball past Navas on Madrid's left. And while the mistake was mostly on Ramos for his poor clearance of the ball, it would be hard to blame Navas for having his confidence shaken once again.
But this time, Navas demonstrated the kind of mental resilience that has helped him succeed during his time at Real Madrid. In the face of all the pressure, all the scrutiny, and all the criticism, under the glaring lights and the harsh stares of the Santiago Bernabéu, Navas stood tall, and put in a career defining performance against Bayern Munich.
Registering eight saves, not to count the numerous times he was called upon to catch or punch the ball away, Navas was the undisputed Man of the Match against Bayern. Madrid managed to hang on by the skin of their teeth, and Navas was directly responsible for maintaining Madrid's threadbare aggregate lead.
Zidane has put an extraordinary amount of faith in Navas by refusing to sign another keeper. Navas has paid that faith back in spades. Navas deserves a tremendous amount of credit for demonstrating not just his goalkeeping skills, but also his mental strength in recovering from mistakes. His ability to put his errors behind him and focus on the match in front of him showed the signs of a true champion.
Stay tuned to The Real Champs for more great Real Madrid coverage.