Villarreal vs Real Madrid – Immediate reaction from La Liga season closer
Real Madrid gave up two goals in the second half for a disappointing draw to Villarreal to end their La Liga season. Here's your quick recap.
Many were wondering whether Real Madrid would actually take this match seriously. Real Madrid did have the opportunity to put some pressure on Atletico Madrid in the race for second place.
Zinedine Zidane deployed a mostly full-strength lineup for Madrid's last match of the season. The one major exception was the inclusion of third-string goalkeeper and Zidane's son, Luca Zidane, who made his first team debut with Real Madrid against Villarreal. Other than that, the lineup looked like something Zidane could potentially roll out against Liverpool in the Champions League final, with Bale and Ronaldo leading the line in front of Isco.
If the match against Villarreal could be seen as a test run ahead of the Champions League final, it's safe to say that Gareth Bale made his case for his inclusion. Bale has largely been playing a bit role in the later stages of the Champions League this season, despite showing some scintillating form in La Liga. Bale scored another magnificent goal to open the action for Madrid, finding himself on the end of a Modric through-ball after a brilliant feint through the Villarreal defense. Bale demonstrated his decisiveness, striking instantly and ferociously past the Villarreal keeper. Bale has five goals in his last four games. It's going to be hard for Zidane to justify leaving Bale out of the starting lineup in Kiev given his form in recent matches.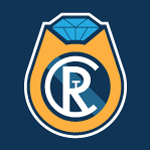 Want your voice heard? Join the The Real Champs team!
Write for us!
Real Madrid's second goal was a prime display of the magnificent team play that this group is capable of when they put their minds to it. Isco played a pin-point accurate ball to split the pitch and find Marcelo on the other side. Marcelo cut in and curled a cross in to the head of Cristiano Ronaldo. Ronaldo struggled to get involved offensively at times against Bayern Munich in the semifinals, so it's good to see him back on the scoresheet ahead of the match against Liverpool.
The second half was a pretty low energy affair. Real Madrid's passing was sharp but they never looked too concerned about forcing things in Villarreal's half. Villarreal did well to test Madrid on occasion but never really took command of the match. Luca Zidane did have to make a really great save against a Villarreal free kick, showing some excellent agility in making the stop.
Zinedine Zidane took off Ronaldo and Modric at around the 60th minute, putting Benzema and Vazquez on in their place. Minutes later, Villarreal coach Javier Calleja brought on Roger Martinez for Enes Unai. Collectively, the substitutes seemed to inject a bit of energy into the match, as both sides began pushing forward with more force and fury.
Villarreal managed to find the breakthrough, as the substitute Roger Martinez found himself on the end of some excellent buildup play, cut inside and put a perfectly weighted shot into the top corner of Madrid's net.
The Yellow Submarine was buoyed by Roger's goal, growing into confidence in the closing actions of the match. Villarreal played a ball in over the top to Castillejo who did well to break past the onrushing Luca Zidane. Zidane was unable to get to the ball and Castillejo skipped the ball into the back of an empty net for the equalizer.
Real Madrid tried to get back ahead, but were unable to break through a determined Villarreal side. With the draw, Real Madrid ensured that they would remain in third place in the La Liga campaign. A disappointing second half took away the full three points from Real Madrid whose dominant first half performance was simply not enough.
Stay tuned to The Real Champs for more great Real Madrid coverage.