Cristiano Ronaldo: The Footballing Debauchee who defies physicality for his unceasing lust
Vehemently quibbled about, virulently loathed for his Kremlin-sized ego, and raucously impugned the greatness of, Cristiano Ronaldo, unfazed, continues to snaffle the centre stage from his foes and plonk his own self on it – the self of a champion, the self of a conqueror, the self of a relentless seeker of invincibility.
For a human to be a quarter of what he is, there have to be miracles pulled off, dark arts mastered and the devil himself called upon, but this is not a human we are talking about, this is a God, but a different God, a top-drawer God.
For three seasons now, there has been an incessant anticipation of a Cristiano who admits that he has fallen off the peak of his power, that he can longer be marveled at. But just as you think that this apparent mortal is finally down to his knees with Father Time reestablishing its dominance, the Portuguese wonder stands up, dusts himself off, and orders his only genuine adversary to mind its own business, for Cristiano has already beaten it before.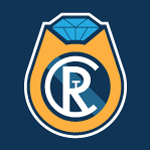 Want your voice heard? Join the The Real Champs team!
Write for us!
He transcends times, shames logic, embarrasses sense and thuds his barriers with his self-belief – as he most recently did to break Spanish hearts on a night when even the net that David De Gea was supposed to guard gleamed with joy.
The Seleccao das Quinas had been seemingly put to the bed, their shoulders now drooping and the eyes brooding as Spain plodded about on the pitch with a purpose. Then arose Cristiano Ronaldo again, refusing to let Nacho Fernandez's thunderbolt make the headlines, and reluctant to go quietly into the night.
The moment Gerard Pique, already a witness of some of the Galactico's greatest moments fouled him, you knew something was coming. There stood the iconic no.7 for the free-kick, fully focused, taking deep, deep breaths, and probably mulling what had gone wrong in his previous 44 attempts.
Finally, it was time to make the night his own. The referee blew his whistle, about ten million people held their breath as Cristiano let out his, and the next moment, he had rifled the ball past a dumbstruck De Gea to make it 3-3 before setting off to tell the Olympic Fisht Stadium who the king was, or is.
As the 33-year old celebrated with the kind of virility that failed to itself comprehend how it had lasted this long, others quailed at the sight of this footballing debauchee, who had, for the umpteenth time, defied physicality for his unceasing lust. They thought it was unfair, but as the old age goes: Everything is fair in love and war. Football for Cristiano Ronaldo is love. Football for him is war.
It's shattering that history would cosset his effort as a mere hat-trick – that's the best it can do – but in doing so, it would belie the Gargantuan nature of what he had just achieved. Then again, the present itself belies what's happening. Drink it in.
Stay tuned to The Real Champs for more great Real Madrid coverage!