Real Madrid must find Champions League gear in La Liga
Real Madrid's 3-0 loss to Sevilla on Wednesday is a grim reminder of the biggest challenge facing new manager, Julen Lopetegui.
Over the last five seasons, we have talked about a different gear that Real Madrid shift into when they hear the Champions League anthem bellowing from the megaphones of the Bernabeu. In that time span, Los Blancos's European gear has won us four Champions League titles and annihilate some of Europe's traditional powers.
There has been no equal to Madrid in Europe, over last three seasons, they have lost just three games in the knockout stages. In those run of games, Real Madrid has faced sides they have historically struggled against Europe. In 2015/16, they progressed past Roma, the first time Madrid had won a knockout tie against Italian opposition since 1988. The following round, Los Blancos made their first European comeback since 2002.
Last season, Madrid won their first game in Turin since 1961/62 and won a knockout tie against Juventus for the first time in the Champions League. They have recorded results both home and away against German teams, particularly against old foes Bayern Munich. Last season, saw Madrid go seven games unbeaten to Bayern, having won six of those matches. Before La Decima, Madrid hadn't won away in Germany in their last 26 meetings, they have now won three of their last four.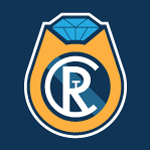 Want your voice heard? Join the The Real Champs team!
Write for us!
Such an impressive track record of winning against the bogey teams come in stark contrast to Real Madrid's record against their traditional La Liga rivals. The 3-0 loss against Sevilla on Wednesday was Los Blancos's fifth loss in their last ten league meetings against the Andalusian side. They have won just once in the Ramon Sanchez Pizjuan since 2011. In fact, Real Madrid's track record against the traditional top six of Spain has been miserable since La Decima.
They haven't won a home Madrid derby since 2014 and have won just three of the last 10 leagues El Clasicos. Since 2012/13, Los Blancos have played 50 games against last season's top five and Sevilla (sorry Real Betis), Madrid have won just 15 and lost 18 of those 50 games. In contrast, Barcelona has won 32 and lost 6. It's a damning record for the European champions and matches up with some miserable performances across those 50 games. Too often Madridistas see their team come out against La Liga's best and looking lackadaisical and error-prone.
No doubt some will say that there is a difference in playing our European rivals to playing our Spanish ones, but it's not just the opponent's approach. Our performances clearly drop, look at some of the mistakes we made against Sevilla, you would never see Champions League Madrid make those mistakes.
What would have likely stuck out to Lopetegui as he left Seville on Wednesday was how poor his side executed the fundamentals of his playing style. They didn't press cohesively, they gave away silly fouls and were toothless in possessions. Madrid played the exact opposite of how their manager wanted them to play and this has been a trend in every big La Liga game they have played across a whole host of managers (Madrid have had four different managers) in the last decade.
There is undoubtedly positives to take from this season so far, until the Sevilla game, Madrid looked slick and committed, Lopeball has given us plenty of things to be pleased about so far and it's still very early in the season to be talking like Los Blancos are out of the title race, Barcelona lost as well after all.
However, among all the challenges facing Lopetegui in convincing these players to his way of playing and keeping them hungry after so much success in recent years, finding a way to shift Real Madrid into European gear for La Liga games will undoubtedly be Lopetegui's biggest challenge. A Madrid derby on Saturday poses the perfect chance to respond to the critics and a first home win against Atletico would be the perfect way for Los Blancos to declare their intentions for the rest of the season.
Stay tuned to The Real Champs for more post match reactions!