Episode 21: Real Madrid stumble heading into back to back Clasicos
A new episode of The Real Champs' Podcast is here. Be sure to check us out on iTunes, Spreaker and Google Music!
After a week and a half absent, The Real Champs are back with Episode 21 of the Podcast. Mushtaq Nizamdin and Hasan Karim analyze Real Madrid's last two league matches against Girona and Levante. Both teams have put up a good fight against Madrid causing them to drop points against the former.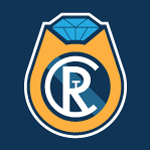 Want your voice heard? Join the The Real Champs team!
Write for us!
Real Madrid struggled against lowly Girona on Matchday 24 of La Liga. Their brilliant first-half performance turned into a disastrous second half where they conceded two goals. Madrid was able to dribble and pass their way out of their opponent's high press in the first half but it seemed too much in the latter 45 minutes.
Matchday 25 saw Real Madrid snag three points in their match against Levante in La Liga. With two penalties given to Real, they had just enough to get past Levante's one goal effort. Mushtaq and Hasan heavily criticized the fashion in which Madrid won the match, as it was an appalling performance.
Podcast Links
While the last two La Liga matches had different results, Mushtaq and Hasan drew some comparisons. To start off there was a complete disconnect in the back line. The defense was often times scrambling and looked overwhelmed by the pressure they faced.
Not only was the backline poor but the movement of the ball through the pitch was lacking. Real Madrid had a tough go at their opponent's defense. When they did get close to scoring it ended in disappointment as the Whites were pitiful in converting their chances.
Hasan pointed out that a strong start is a key to the upcoming match against Barcelona as that is something that stunned their opponents a couple weeks ago. Being able to absorb the pressure and turn it into the attack is of grave importance given the playing style of their opponents.
The guys agreed on a starting XI which consists of many of the same personnel chose by Solari in the first league. This next week can make or break Real Madrid's entire season as they face off against their number one rival in all three competitions.
If you like the Podcast, please be sure to subscribe to us on iTunes, leave us a rating and a review, and give us a like or a follow on Google Play and Speaker.
Stay tuned to The Real Champs for more Real Madrid news!