Real Madrid's Rodrygo vs. Kubo vs. Brahim dilemma
Real Madrid has focused on signing young players in the transfer market recently and the club has several options now. Rodrygo Goes, Takefusa Kubo, and Brahim Diaz are the players of the future, which begs the question, who will become the biggest star?
Real Madrid's preseason did not look good. The issues of last year have carried on and the team's defense still looks shaky.
Conceding seven goals in a game is absolutely horrifying even if its preseason and that too against your city rivals. It is not even about that game alone but even against Fenerbahce, the team conceded three goals.
Zidane has been trying to experiment with a 4-4-2 and a 4-2-3-1 formation and the latter has been largely unsuccessful. The team still looked decent enough defensively in a classic 4-4-2 formation against Spurs.
Apart from the defense, the major concern has been the right wing spot which seems to be the weakness of the team as of now. I discussed this before the preseason as well how the right wing spot is what Real Madrid need to sort out and taking a look at it again here now as things are clearer.
Marco Asensio seemed to be the first choice starter for Zizou but he ruptured his ACL and that has created a big issue with Gareth Bale somewhat out of favor and James seemingly not in the Frenchman's plans.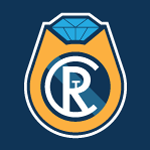 Want your voice heard? Join the The Real Champs team!
Write for us!
The scenario, looking at the preseason games and as reported by Marca, seems that Vinicius will play down the right wing. Lucas Vazquez will be the one deputizing for the Brazilian on the right.
These two players still are not enough to solve the right wing issues as Vazquez lacks the creativity that is needed and is more of a squad player than anything. Vinicius, on the other hand, has largely been unimpressive on the right.
Zidane will have to keep one of Rodrygo, Kubo, or Brahim in the first team picture to solidify the position.
Rodrygo Goes
Rodrygo Goes was signed last season by president Florentino Perez in his ongoing conquest of not missing out on another Neymar. The player didn't have numbers like Neymar in the Brazilian league but is only 17 years old and has all the characteristics of turning into a world-beater.
Rodrygo likes to play mostly down the right and loves to cut-in from the wing and shoot aiming for that top corner. He is a great dribbler and is a nightmare on the counter for back-peddling defenders.
The best part about Rodrygo is he is a better finisher than Vinicius and has got that eye for goal. He is pretty smart off the ball and makes brilliant runs off of defenders. Vinicius lacks that eye for goal and we have seen him continuously skying shots from great positions, but the chaos he causes in the opposing half with his unpredictable dribbling is unmatched for a player of that age.
Takefusa Kubo

Kubo was the star of La Masia before FC Barcelona was forced to sell him due to a violation of UEFA rules regarding young players. He was termed the "Japanese Messi" due to his playing style mirroring the Argentine.
Kubo spent his next few years in Japan before Florentino cleverly snapped him up from the likes of Barcelona and PSG. Real Madrid got hold of La Masia's beloved treasure and Perez's young guns revolution continues.
Kubo is not a natural winger but more of a CAM or a false nine type of player. He is great on the ball and is a pretty good dribbler.
He makes it really difficult for opponents to take the ball away from him and loves getting into the central areas as well. He was terrorizing defenders during the preseason and looked ready for first team action after Asensio's injury. Currently he is playing with Castilla but it is highly likely that he will get first team action soon.
Brahim Diaz
Brahim was signed last season in the transfer window from Manchester City who were willing to let him go for a cheap price. The Spanish winger never got a chance to breakthrough the City first team due to the stacked squad and manager Pep Guardiola adding Riyad Mahrez and Bernando Silva to strengthen the attack.
Brahim is more like Vinicius considering his playing style but a better decision maker as compared to the Brazilian and also a better finisher. Brahim is quick and makes efficient dribbles and despite being raw, his decision making is pretty good.
Brahim's goal against Real Sociedad last season showed what he is capable of as dribbled past three players on the left before scoring from a tight angle. Brahim is not as flashy as Rodrygo or Kubo and sadly due to his injury he missed preseason as well.
Brahim, according to Marca, has impressed Zidane and he is looking forward to keep him in the first team rather than sending him out on loan. It will be exciting to watch him this season and how he develops.
It is highly likely that Brahim is the one who gets the most minutes out of the three but Kubo is someone we should keep an eye on. I expect him to make it to the first team just like Vinicius did mid-season.
He is extremely talented and would help in providing that edge in the final third. Real struggle to break tight defenses and Kubo's press resistance and his aesthetic dribbling skills will help Real Madrid a lot there.
Stay tuned to The Real Champs for more Real Madrid coverage!