That moment when you realize Zinedine Zidane is a modern Arsene Wenger – a comparative analysis
Arsene Wenger will be remembered as a great of the game – not because he had a long career at Arsenal, but because of his early achievements including the impossible while playing football that had not been seen before. Is Zinedine Zidane a modern day Wenger at Real Madrid?
Two doubles and an unbeaten season in the Premier League conjured up by a team playing beautiful attacking football is an achievement that will be remembered over time. Zinedine Zidane will be remembered as a great (manager) of the game as well – though his career is still ongoing his early achievement of a historic three-peat in the Champions League saw him conjure the impossible.
This was done while playing beautiful attacking football (for the most part) as well. The first similarity between these two coaches is that they have secured a legacy in the game due to achievements early in their managerial careers – this article is going to chart out the many similarities these two men share.
Let's start from when the two got their first big managerial appointments. Wenger was an unknown coach who was imported from Japan to take on the job at Arsenal – a big shock at that time.
People were skeptical and did not expect much. Upon his arrival, he guaranteed the spots of the senior players in the squad and requested the signings of two Frenchmen both of whom would turn out to be excellently shrewd picks: Patrick Vieira and Remi Garde.
He followed that up with more shrewd signings showing a real eye for talent. Meanwhile, Zidane first started to get noticed at Madrid due to his work with spotting elite talents early on. Raphael Varane signed for Real Madrid while he also requested Florentino Perez bring Eden Hazard from Lille and teenager Kylian Mbappe to the club before they were famous.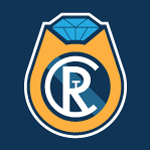 Want your voice heard? Join the The Real Champs team!
Write for us!
Upon the sacking of Rafa Benitez, in a shock appointment, Zizou was given the reigns to the first team and like Wenger, no one expected much. He also similarly showed confidence in his senior players and got to work on bringing out the best from them. But how does being a shock hire, and having an eye for talent, constitute huge similarity? Let's go a bit deeper.
The next bit of analysis is about playing style. Wenger set his Arsenal team to play quick transitions with a lot of fluid movement, nifty footwork, utilization of the wings, and wing backs and relied on the individual technical and physical qualities of his players.
Moreover, his view of the game was an iteration of total football where he utilized the individual quality of his players without them necessarily being specialists in their positions – such as using attacking midfielders on the wings (e.g. Pires) or converting Tierry Henry from winger to goal scorer.
He also allowed his players to roam freely and you would often see his attacking players switch into spaces they felt they could transition and facilitate the attack from. Henry for instance would spend time out on the left side, while players like Pires, or Hleb, would cut into the center. Wenger also brought a focus on fitness and changed the training and eating regimes at the club to usher in an era of better fitness and better recovery habits.
With Real Madrid, Zidane got to work using his own iteration of total football. He believed that maximizing the individual qualities of his players was of paramount importance and played the team with a loose formation, but with more focus on tactical flexibility.
He relied on the intelligence and responsibility of his players to drift into the right spaces and hence secure results without being tied into a specific structure. The midfield famously made up for structural deficiencies by working extremely hard and utilizing their intelligence to drift into the right spaces to help the defense – Sergio Ramos did the same by covering the gaps left behind by Marcelo, another player allowed flexibility, and used his individual quality to get the job done.
In attack, Zidane worked on creating overloads on the wings using his wing backs who had been given attacking freedom. They would maraud while the attacking players themselves played a fluid offense switching positions and drifting into spaces they believed would progress the attack.
We saw several iterations of this over the three-peat between the BBC, Isco in the diamond, and the switch to playing with traditional wingers with Asensio and Lucas during the third season. I hope by now you have realized how the playing philosophies for both men are similar: total football built around the individual qualities of its players, positional flexibility, and more focus on what individuals could achieve in a fluid environment rather than a marriage to structural rigidity.
Add to that Zidane too has a focus on fitness and recovery and brought in Pintus to achieve that for him. He later fell out with Pintus over not being modern enough – just like Wenger who brought the modern with him to Arsenal himself!
The next similarity comes with man-management. Talk to any Madrid player and they will speak with admiration and respect for Zidane. Listen to his press conferences and he always talks about trust and backing his players.
Guess who else commands that same respect from his players? Wenger too managed his players with trust and a gentle hand. In fact, these two are so similar with how they treat their players you would find the same frustration among their club's fanbases who sometimes would have hoped they would bring down some fire on players acting out of line – yet neither ever has and will continue to staunchly defend their men. Never blame them in public for a loss, etc.
All put together, we have seen both men have a similar beginning, similar eye for talent, similar skepticism around their appointments, lack of expectations, and then a fluid style of football that had not been seen before.
Where Wenger introduced his quick transition and flexible football, Zidane showed his own flexibility and fluidity by working with different setups season after season and having his attack play without positional rigidity either.
Both used attacking wing backs, both created overloads out wide, and both brought a heavy focus on fitness. Both also focused their teams more on attack and don't have standout defensive statistics or structures. While Wenger would count on making a legend of Henry by converting him from winger to goal scorer, Zidane would count the same for Ronaldo's transition.
Wenger delivered one of the games best attacking wing backs in Ashley Cole and Zidane would do that with Marcelo. Out of love for his Arsenal, Wenger sacrificed his own career to oversee the stadium move and period of austerity. Zidane came back to help rescue Real Madrid out of love for his club.
The cherry on top of course is that both men are French. Perhaps its culture that gives them these similarities or perhaps just by chance they ended up believing similar things about how the game should be played.
Wenger ended up becoming obsolete as time went by, but Zidane is a force in the modern game. Where Arsene started a revolution of his own in football with his version of total football, Zidane has taken those fundamentals and found a modern version.
The hope for Madridistas now is that Zizou will take it a step further and deliver league titles with the regularity Wenger did when he was at his peak. In the meantime, I am sure Zidane will view it as a deep compliment to be in comparison with the French genius who left a big mark on the game.
Stay tuned to The Real Champs for more Real Madrid coverage!