James Rodriguez joins Real Madrid's ever-growing injury list
It's becoming somewhat of a joke now how many injuries Real Madrid has sustained already this season. With just two La Liga matches in the book, James Rodriguez will be joining several players on the medical table.
"After the tests carried out today on our player James Rodríguez by the Real Madrid Medical Services he has been diagnosed with a muscle injury in the right soleus. His recovery will continue to be assessed."
This is what the official report from Real Madrid said of James this morning following the Colombian's first match back in the Santiago Bernabeu since May of 2017.
In 57 minutes of action, Rodriguez looked like he had never left to go to Bayern Munich for two season on loan as he slotted in nicely alongside Casemiro and Toni Kroos in the midfield.
Many fans were upset with Zinedine Zidane for pulling James Rodriguez off before the hour mark in favor of Vinicius Junior but now, we understand why the decision was made. My first reaction to seeing this news is complete and utter disbelief.
How is it possible that this many Real Madrid players have suffered leg muscle injuries and we aren't even a month into the new season?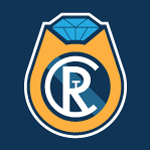 Want your voice heard? Join the The Real Champs team!
Write for us!
Already this year, Ferland Mendy, Rodrygo Goes, Eden Hazard, Brahim Diaz, Marco Asensio, Dani Carvajal, Thibaut Courtois, and Luka Jovic have picked up knocks that have forced them to miss both matches and team training. While Courtois, Jovic, and Carvajal have returned, the three new signings from the summer remain out of action.
Probably the most frustrating part about this whole situation is the lack of answers being provided by the Sanitas medical staff or the higher ups in the club.
How are players getting hurt? Is the training too intense? Are the players not getting enough down time to properly rest?
These questions have plagued me over the last few days and if injuries continue to crop up like this, there is a good chance the Real Madrid first-team will look like the Castilla team instead.
James is expected to miss between three weeks and a month, which begs the question: will he still be with the club when he is healthy again? Napoli and manager Carlo Ancelotti have not been subtle in their pursuit of the talented player and rumors continue to suggest that he will leave Spain before the transfer window closes.
We will continue to keep a close eye on James Rodriguez's status and see how he is rehabbing.
Stay tuned to The Real Champs for more Real Madrid coverage!