Opinion: Reactionary Real Madrid fans are no good for anyone
It's toxic. I found myself going through Twitter in complete amazement after Real Madrid's 1-1 draw with Real Valladolid as many of the tweets I saw from fans only pop up this often when Los Blancos drop points. If you didn't watch the game, you would think that Real Madrid lost at least 4-0 on the night.
As expected, Real Madrid manager Zinedine Zidane was blamed for counting too much on crosses and obviously for Real Madrid not being able to get the ball into the back of the net.
As proud of yourself as you were to finally find a reason to criticize the team you supposedly "support", anyone could see that Los Blancos were in complete control of the match and struggled to score but lost their focus in the final 10 minutes after they were 1-0 up.
Zidane addressed that exact part and made it clear that it's not something he was happy with at all as the organization of the team changed and things were chaotic.
If you wanted to find something to criticize Zidane for, it would probably be the fact that he took off Isco for Luka Jovic during the match which gave Valladolid an advantage in the midfield since Isco wasn't there anymore to roam freely and close down any spaces.
But no, the only people I saw mention this are the ones who were focusing on the match and not on the scoreline hoping we dropped points.
As expected (and as per the norm) certain players were blamed. This is definitely something we all have done and if a certain player doesn't perform, it's only normal to voice your opinion; but there are certain points which are honestly laughable.
First of all, a trend among Real Madrid fans is to blame the player you specifically don't like. Last season, Gareth Bale was blamed a lot for things that he had no control over, for example. The Valladolid game saw Toni Kroos get criticized for losing the ball but less people criticized "fan favorite" Dani Carvajal who was completely out of position and took an unnecessary risk which saw Sergi Guardiola one-on-one with Thibaut Courtois to tie the match in the final two minutes. Also, Courtois was blamed too of course.
Let's move forward to my favorite one and the reason I wanted to work on this article: Vinicius Junior.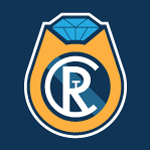 Want your voice heard? Join the The Real Champs team!
Write for us!
Vinicius started the match against Celta Vigo and he was energetic throughout the game. It definitely was not his best match in a Real Madrid jersey, but he showed a lot of determination and caused problems for Celta on numerous occasions. Even though it wasn't his greatest game and he made his fair share of mistakes, not many people spoke about it simply because Los Blancos won the game in the end.
Fast forward to the match against Real Valladolid and the 19-year-old Brazilian was brought in as a substitute and in my opinion, he didn't do very well and caused more harm than good during his time on the pitch. That was it.
Suddenly, over the past few days we see supporters that want him to be left out of the squad and sent on loan because he's not good enough for this team. Of course, these are the same fans who praised him last season and have been wanting him to stay at the club over the course of the summer.
Not only that, they are also the same fans who wanted to see the youngsters make their mark and have a part in the Real Madrid squad for this season. They are the same fans who were a little confused to see players like Martin Odegaard and Takefusa Kubo leave on loan while Rodrygo Goes is in Castilla (so far).
Focusing on Vinicius is extremely unfair to only take his present form in less than 1.5 games and forget about the past. This is not me saying that he did well last season and therefore he is excused from all bad performances this year. What I'm saying is look at the facts.
Vinicius Junior came to Real Madrid from Brazil a year ago and suddenly the spotlight was on him. He then spent the summer training and not knowing where he would end up before he finally picked Castilla.
Luckily for him, Los Merengues were not having a good season and Santiago Solari decided to make him an important part of the team and the young Brazilian was able to make the Real Madrid fans smile once again and continued to be part of this team while gaining valuable first-team experience until a bad injury saw him miss a few months.
During that time, Zidane was appointed as manager and Vinicius was back to not really knowing what will happen with him. Changes were made to the squad and the season has just begun, but this time more eyes are on him and a lot more expectations.
A lot of you reading this are probably either around his age or older. Tell me: Can you cope with the pressure of millions of eyes staring at you and wanting you to be at 100% percent every single time they see you? But then again, even the legendary Cristiano Ronaldo was booed by the same fans that were crying when he left.
Many people that will read this will think that I'm trying to tell them that they have no right to criticize the team and that isn't true. A five-minute look through my tweets and you'll probably find me criticizing someone or another. I'm not here to be a hypocrite but what I'm trying to say is just be patient and criticize the right things.
You cannot possibly find ways to go against Zidane after one win and one draw so far this season and you cannot judge how a player will be after less than two full games either. Zidane won three back-to-back UEFA Champions League titles and made history as Real Madrid manager so he has earned the right to have the fans be patient with him and give him a chance to prove himself once again.
Don't focus on the past wins as they don't necessarily translate to future success but they do translate to someone having the right to have the respect from the fans until he loses it.
This season could be another disaster or it could be incredible. It's worth remembering that we started off really strongly last season before everything went downhill so there is no reason whatsoever for us not to wait and see how things play out.
Also, if you're reading this and saying something along the lines of "but in preseason he didn't do well" then let me tell you right now that this argument is useless because preseason matches are not a way to judge players or the manager as everyone is trying to get fit again and experimenting with the team.
It's also worth mentioning that Zidane can't and shouldn't be judged for the ending of last season as he came in with nothing left to fight for while managing a squad that was completely deflated mentally.
Why can't we try and stick together from this moment onwards? Let's wait and see how things play out before asking for Zidane to get sacked or for players to get sold/loaned out. There is nothing wrong with supporting the team until you genuinely feel like things are not going well anymore.
Stay tuned to The Real Champs for more Real Madrid coverage!