Real Madrid: Is Toni Kroos going to be Zidane's next big transformation?
Real Madrid center midfielder Toni Kroos is the conductor of the symphony, but will Zinedine Zidane have to change his role to get the most out of him?
The last great transformation we witnessed under Zinedine Zidane's tenure at Real Madrid was with Cristiano Ronaldo. We saw him take a winger who had started to decline physically and transform him into the most lethal goal-scorer in the world.
His next big project is Toni Kroos.
We all know Kroos as the conductor of the symphony at Real Madrid. A controller who has focused his game with us on setting the tempo of matches, ensuring that the ball is carried out from defense and reaches attack, and that it is also circulated sufficiently to facilitate build-up play.
It is with these responsibilities that Real have had their golden era in the Champions League. While these are still very much the qualities he brings to our team, there has been a change from this season onwards that is notable and bears looking into.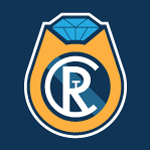 Want your voice heard? Join the The Real Champs team!
Write for us!
Kroos does not score too many goals, but when he does, they are really sexy. As a fan this is a sentiment you must have an association with. If you look at his goal-scoring numbers, you would find that he has never scored more than five goals in a season for Real Madrid – and even that was in an exceptional year.
Over his tenure, Kroos has scored two, one, four, five, and two goals in a season for an average of just under three goals per season. You have to go as far back as his days at Bayern or Leverkusen to find him averaging more than that. At Bayern he averaged almost five goals a season and had a whopping nine goals at Leverkusen during his loan spell there.
These numbers make sense in context. Younger Kroos played a more advanced role in attack, often as an attacking midfielder. This gave him lease in the game to take shots and look into scoring goals. Eventually at Bayern, notably during his last season, his scoring numbers dropped where he 'only' scored three goals compared to nine and six in seasons before. This happened when Pep Guardiola started to drop him deeper in midfield, and we started to see the emergence of the "controller" in him.
A statistic that helps support his changed role over time with Bayern – and then Madrid – are the number of shots per game he has taken. At Leverkusen he took 2.2 shots a game while back at Bayern that number went even further up, crossing 2.5 or more regularly.
It is with these shooting numbers that he scored his +5 goals per season. Over at Madrid the number of shots he took plunged quite dramatically dipping to around (but mostly below) 1.0 per game. This meant he was talking less than half the same number of shots as before. This naturally lead to much lower goal productivity.
An interesting shift I noticed early this season is that it seemed Kroos has started to attempt to score more goals.
In fact, he has already scored a beauty of a strike versus Celta and came awfully close in most of the other matches (notably Wednesday against Osasuna). That observation is what compelled me to write this article, thereby giving me an excuse to investigate – and share my findings with you.
Lo and behold, much to my delight, I have found (all thanks to WhoScored.com) that Kroos indeed has started to take more shots. In fact, not just more shots in general, but the most he has taken in his entire career when he took four against Osasuna, three against Levante, and four against Villarreal.
His average per game so far this season stands at 2.2 which is more that double his tally at Madrid so far – and much closer to his time at Bayern and Leverkusen. In fact, if we remove the battle at Sevilla, which was a much more tactical fight than an attacking game, his average becomes 2.6. This is right in the ball-park of his Bayern days when he used to play predominantly as an attacking midfield player.
The numbers and eye test both paint a clear picture: Toni Kroos is indeed taking more shots and looking to score more goals. A shift this stark cannot just be a coincidence, and my theory is that Zidane has asked him to help the team out using his ample talent as a shooter. While in the past this was not necessary, Real Madrid need multiple scoring options if they want to challenge for titles. It seems Real's brilliant German has taken to the challenge with aplomb and could have easily scored two or three goals thus far if had he been just a bit more lucky with his attempts.
This takes us back to the title of the article.
In the past, we saw Zidane successfully convert Ronaldo into the most lethal scorer we had ever seen – and away from being a more traditional winger as he had been before. Now it seems his next project is to unleash the power of the long-range shot that Kroos provides. Real's brilliant conductor is now becoming a conductor with a bite. I am incredibly excited to follow this development and hope to see some brilliant goals, courtesy of one of the best players to have donned a Real Madrid shirt.