Real Madrid Predicted Starting XI Against Valencia: Fede Valverde the key
Real Madrid prepare to take on Valencia in the first ever Spanish Super Cup semifinals held in Saudi Arabia, as they aim to take their place in the finals against the winner of Atletico Madrid vs. Barcelona.
This competition may not be seen as important as others, but that doesn't mean that it's a competition Real Madrid won't fight for. The team is known to want all titles available, and winning this can prove to be a massive boost for Zinedine Zidane and his men.
Predicted Lineup:
Thibaut Courtois –
He is in the form of his life and proved it again against Getafe over the weekend. Thibaut Courtois has shown how vital he could be for the team and at the moment at least, he isn't someone Zidane can drop.
Dani Carvajal –
The better choice of our two right-backs and will need to continue improving. He didn't have the greatest of matches the last time Valencia was our opponent but hopefully it'll be better this time around.
Raphael Varane –
Raphael Varane is easily our best defender this season and was even able to get two goals to his name over the weekend. He'll definitely have to start against a very strong and rejuvenated Valencia side.
Sergio Ramos –
Fully rested and ready to go, our captain was suspended for the team's last La Liga match and now he's back and should be part of the starting eleven on the night.
Ferland Mendy –
With Marcelo still not at full fitness, Ferland Mendy will be the man at the left of our defense. He has some room for improvement, but he has consistently shown that he's more than capable of dominating the left-back position against any opponent.
Carlos Casemiro –
If Carlos Casemiro is available, he will play. It's as simple as that and no one can argue with his importance to the team, especially with how Zidane likes his squad to play.
Toni Kroos –
He started against Getafe but was taken off during the second half presumably to be a little more rested ahead of this game. He'll be vital against Valencia just like he has been throughout most of the season.
Federico Valverde –
It was a little shocking to see that Valverde was not chosen to start over the weekend, but it's going to have to be the return of what is currently the strongest midfield trio Real Madrid have. Luka Modric will be on the bench as a backup on the night.
Rodrygo Goes –
Another player who was expected to start over the weekend but didn't make an appearance as Gareth Bale was the man chosen on the night. He'll probably start against Valencia as his speed could be what helps Los Blancos win the tie.
Vinicius Junior –
I expected both Brazilians to start against Getafe but it seems like Zidane will use them in the Super Cup instead. Vinicius came on for Isco during the weekend and should start on Wednesday as Isco has failed to deliver in his recent performances.
Luka Jovic –
With recent news that Karim Benzema will not be traveling with the squad due to injury, this is the perfect time for Luka Jovic to show what he is capable of. Taking the pitch against Valencia and Atletico/Barcelona (if Real Madrid make it to the final) are two massive tests for the striker.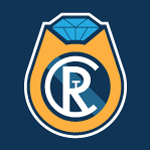 Want your voice heard? Join the The Real Champs team!
Write for us!
Full Predicted Lineup:
Thibaut Courtois, Dani Carvajal, Raphael Varane, Sergio Ramos, Ferland Mendy, Carlos Casemiro, Toni Kroos, Federico Valverde, Rodrygo Goes, Vinicius Junior, Luka Jovic