Real Madrid: Here's what makes Zinedine Zidane perfect in the biggest games
Real Madrid won the new look Spanish Supercup, taking Zinedine Zidane's record in finals to a perfect nine out of nine wins.
Zinedine Zidane has now managed to win 10 trophies in his three-year managerial career, which turns to one trophy in every 18.7 games he has managed Real Madrid. That is an incredible number, especially for a man who's still relatively new in his managerial career. During his tenure at Real, Zidane's teams have dominated big games and won comfortably, and when they haven't dominated, they still managed to win those big games under immense pressure.
So the question arises, what makes Zinedine Zidane so special in the big games? What is it about him, that allowed him to win 9/9 finals, with the closest rival being Pep Guardiola with 8/9 wins?
Well, two major factors contribute to his incredible success in the big games, the first being Zidanes' tactical flexibility.
Tactical Flexibility
At a club the stature of Real Madrid, there will always be a good number of big games be it El Clasico, the Madrid derby or the knockout games in the Champions League. Zinedine Zidane has managed to navigate and win most of these big games in his tenure. Incredibly, Zidane is yet to lose a knockout tie in the Champions League. All this is possible due to how Zizou sets up his teams against his opponents. And this has been the case since his first season in charge of the first team.
In the very first Clasico Zidane took charge, Los Blancos were set up defensively and played on the counter-attack. The team looked like a prime Mourinho Real Madrid team from the 2011-12 season.
The setup worked brilliantly as Los Blancos snagged a 2-1 victory with 10 men after a Sergio Ramos red card. Zidane also introduced Casemiro to the lineup in the Madrid derby in La Liga which brought much-required toughness to the Los Blancos midfield.
Not only that, but it also freed up Kroos and Modric to focus more on their offensive capabilities. This three-man midfield went on to conquer all of Europe for the next two and a half-seasons.
Fast forward to the next season, Zidane rolled out a surprising 3-5-2 formation vs Sevilla in a Copa del Rey game, in a short period where Real were set to play Sevilla multiple times.
The 3-5-2 was deployed primarily to press Sevilla relentlessly and not allow them any breathing space. Again, the tactic worked perfectly resulting in a 3-0 win for Real Madrid.
At that time Sevilla was one of the best pressing teams on the planet, so beating them at their own game was a great achievement. In La Liga that season, against Atleti away, Real were without Kroos and Casemiro out due to injury. With two starters in midfield missing, Zidane rolled out a 4-1-4-1 with Kovacic as the CDM and Bale and Lucas Vazquez on the flanks and Ronaldo as the lone striker. The result, a three-nil thrashing of Atleti in front of their fans.
In the same season, around the time of the Champions League semi-finals, Gareth Bale got injured and was out for most of the remaining season. Zidanes' solution? Inserting Isco into the lineup and switching from a 4-3-3 to 4-3-1-2 with Isco as CAM. The switch brought out the best of all players. Los Blancos dominated the midfield vs Atleti in the semi-finals and vs Juventus in the final of the Champions League with both teams, not getting any room to breathe due to Real's relentless counter-press and unreal control thanks to the brilliance of Kroos-Isco-Modric.
Zizou seems to have also gotten even better tactically after his brief hiatus from football. This season, after the drubbing from the hands of PSG in Champions League, Zidane tightened up his defense immediately in the very next games, an important away game in La Liga vs Sevilla and vs. Atletico Madrid at the Wanda. Real didn't concede a single goal against both and managed to stay in the title race.
In the recently concluded Spanish Supercup, without three of his attackers in Eden Hazard, Karim Benzema and Gareth Bale, Zidane opted to roll out a line-up that included five midfielders surprising everyone. Needless to say, the plan worked out perfectly against Valencia in the semi-final and up to a certain extent vs Atletico Madrid who had ample time to come up with a solution to negate Real's impressive midfield.
Man Management
But it's not just the tactical part that makes Zidane so good. There are other managers out there who are equally good and better than Zidane tactically. No, what truly separates Zinedine Zidane from the others is his incredible man-management and ability to get the best out of the players available to him.
There have been many times in Zidanes' tenure where Los Blancos have had their backs against the wall but yet, somehow always managed to win. And it all comes down to Zidane instilling an incredible belief in themselves no matter what happens.
In the 2017/18 Champions League semi-final against Bayern Munich, the Whites were thoroughly outplayed by Bayern over both legs. But despite having their backs to the wall for almost the entirety of the 180 minutes, Los Blancos still knocked out their rivals from Germany.
In the 2016/17 Champions League semis, after getting a three-nil win at the Bernabeu against Atletico, Los Merengues were on the verge of being knocked out after conceding two goals in the first 20 minutes at the Calderon. But Real held on with the Whites' midfield taking over the game and scoring a vital away goal to knock the breath out of Atleti.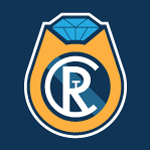 Want your voice heard? Join the The Real Champs team!
Write for us!
His man-management can also be seen in his players this season. Players who looked completely done and dusted last season, have returned magnificently to their world-class levels. Kroos, Casemiro, Modric, Carvajal, Varane, and Courtois have all been game-winners this season. It seems, contrary to popular belief at the start of the season, Zinedine Zidane does know how to manage this club!