Why winning the Super Cup was important to Real Madrid
Real Madrid won the Spanish Supercup Final after a grueling match against rivals Atletico Madrid that went to penalties. Here's why the win matters.
The Spanish Super Cup was spoken about as a glorified friendly and a tournament that should not be taken seriously by the club or its fans.
It is clear to see why: A Spanish competition held in Saudi Arabia, the teams that made it to the final were not champions of the league, and it could cause more harm than good to the players as they risk fatigue and injury. However, regardless of how you see the importance of the cup, it's difficult to see how winning it was not vital to a club like Real Madrid.
Zinedine Zidane's Return:
Real Madrid have now added the 2020 Spanish Super Cup trophy to their collection as Zinedine Zidane continues his impressive record of winning. The French manager has now won 10 trophies (9 finals) with Real Madrid and the team have not lost a single final under his leadership.
Zidane's return was full of mixed emotions by the fans and it gradually increased at the beginning of the season. The only way to keep the critics quiet is by winning and that's exactly what he has done.
If Real Madrid lost the competition, there would have been a lot of fans and media publications criticizing his starting eleven and tactical changes in the competition but instead they have to praise the team for winning a competition which included Valencia, Atletico Madrid and Barcelona.
The Teams Included:
Four of the biggest teams in Spain are Real Madrid, Barcelona, Atletico Madrid and Valencia. Therefore, when you're in a competition with those other clubs, you cannot sit back and take things easy especially when the other teams are doing everything in their power to come back to Spain with a trophy.
We saw how hard Atletico fought in the final and how important this game was to Diego Simeone and it would be disrespectful of us to call it a 'glorified friendly' when the teams competing are taking it seriously.
Before the competition began, I made it clear that I wanted Real Madrid to win it and I sat and watched the final like I would with any other official final we were a part of. Is it as important as the UEFA Champions League?
Of course not, but that doesn't mean it isn't a competition that should be taken seriously, and I am proud that the team I support were able to fight for it and come out as champions.
Winning Start:
This was the first trophy for grabs for Real Madrid as they were able to start of 2020 with a trophy. That will provide a massive boost to the team as they return to Spain in order to fight for the remaining titles.
Los Merengues are still active in all competitions as they are tied in first place in the league while they await their match against Manchester City in the UEFA Champions League. They are also waiting to see who their opponents will be in the Copa del Rey.
This trophy shows how far Real Madrid have come from a disastrous 2018/2019 season and they will now be able to take this motivation with them for the remaining competitions with their first game being a difficult La Liga match against Sevilla next weekend.
Location Does Not Alter Importance:
Holding the Spanish Super Cup in Saudi Arabia (or any location other than Spain) is something I personally cannot agree with. It just doesn't make sense to me regardless of the goals that the Spanish Federation has by agreeing to this.
However, that does not mean that the importance of the competition has lessened. If this was held in Spain, people would have held it to a higher regard. It's true, that this is the least important trophy that Real Madrid are fighting for but it doesn't mean that this is a trophy that can be disregarded.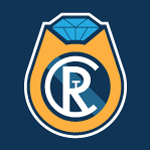 Want your voice heard? Join the The Real Champs team!
Write for us!
All four teams that went to Jeddah named strong lineups, came out fighting and showed the desire to win. Any team that would have won it would have celebrated and luckily, it was Real Madrid after a very difficult final match that went all the way to penalties.