Real Madrid: Two teams showing early loan interest in Dani Ceballos
Real Madrid center midfielder Dani Ceballos is said to be unhappy with his current loan arrangement with Arsenal, and two teams have already jumped with interest in the former Real Betis star.
Dani Ceballos began his loan stint with Arsenal in promising fashion, showing his technical quality, one-touch passing, and reading of the game in the Premier League. But as the Gunners' season started to fall apart under Unai Emery, so, too, did Ceballos' performances and game time. Under Mikel Arteta, Ceballos has become an afterthought, as he doesn't really fit Arsenal's scheme or starting XI.
Therefore, Ceballos is apparently looking to end his current loan stint with Arsenal and join a different team this winter. He has taken part in only 664 minutes of Premier League action this season, which is far too little for a player with his quality and, at the age of 23, potential.
According to a report from MARCA, Valencia and AC Milan are already monitoring Ceballos' situation at Arsenal amidst rumors he is unsettled with the fallen Premier League giants.
Valencia is said to be watching everything "very closely", and MARCA notes the link between manager Albert Celades and Ceballos. Celades was the player's manager with the Spain U21 national team at the 2017 European Championships.
Milan's interest is present, but they are an unlikely destination spot. MARCA reports that Ceballos prefers to play in Spain and work with a coach he's familiar with.
Ceballos' desire to play in Spain is understandable, especially since his main goal is reportedly to show the Spain national team that he is deserving of playing a role in the 2020 European Championships. His former Betis teammate Fabian Ruiz, who is a Real Madrid transfer target, has shown his quality for the national team, and Ceballos is a similar caliber of player.
Playing under a coach he knows and trusts would be ideal, as it would enable Ceballos to obtain regular playing time in a role that suits him, taking advantage of his technical and creative qualities in midfield. Perhaps things could change at Arsenal in the second half of the season, but it looks like Ceballos sees the writing on the wall.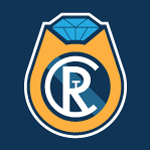 Want your voice heard? Join the The Real Champs team!
Write for us!
Whether or not Arsenal would be willing to terminate this loan deal is the real question, since it seems unlikely they'd want to lose a quality player. But if he is surplus to their goods or someone they are uninterested in using, he's far too talented to waste away on the bench before the 2020 European Championships. Valencia could be a great spot for him.