Real Madrid: Brahim Diaz deserves more playing time
Brahim Diaz joined Real Madrid from Manchester City in January 2019 and has so far received insufficient minutes this season.
Brahim Diaz made a rare appearance for Real Madrid this Wednesday in the Copa del Rey against Unionistas de Salamanca CF. He was brought on for Gareth Bale in the 53rd minute and made a great impression for the Whites. Brahim nearly had two goals, with the first one being credited as an own goal, but he got his goal finally at the very end of the game. It was a great solo goal with Brahim Diaz tearing up the Unionistas defense to shreds.
But it was not just the goals that Brahim scored that makes a case for him to get more minutes. Throughout his appearance on the pitch, Brahim was electric and breathed life into Los Blancos otherwise stagnant attack. In a very dull game, Brahim was the lone spark and was the only one to create any excitement for the Madridistas watching.
That's saying something, as Los Blancos' attackers on the day were Gareth Bale, Karim Benzema, and the always exciting Vinicius Jr. But all three were disappointing, with Bale struggling with his ankle and Vinicius and Benzema seemingly disinterested. Of course, this was a game where Real never got going and didn't seem interested to put any real effort into the game. Even then Brahim's performance was great and easily one of his best in a Real Madrid jersey.
While his performance alone justifies his case for more minutes, there are other points too. Ever since Eden Hazard has been injured, Real Madrid have struggled in attack. Los Blancos severely lack creativity in the final third. Vinicius Jr. is one solution to this problem but he has been blowing hot and cold this season so far.
Los Blancos' attack pattern usually depends on one flank focusing on creativity and the other flank getting loads of space to operate in. Usually, the left flank is the creative one with the likes of Eden Hazard, Vinicius, Marcelo and, Toni Kroos responsible for the creativity. Whereas, the right flank gets free space with the likes of Gareth Bale, Rodrygo, Asensio and Dani Carvajal utilizing it. But with the injuries and lack of consistency from the wingers, the creativity has suffered and the Whites attack has suffered accordingly.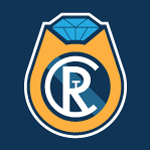 Want your voice heard? Join the The Real Champs team!
Write for us!
Brahim's performance in the Copa game proves that he can be that creative spark that Real is so sorely lacking right now. His inclusion in the line-up can help Madrid have a creative right wing for a change, and take the burden off the likes of Marcelo, Vinicius and, Kroos on the left flank, at least until Eden Hazard is back from his injury. This should help reduce Real's troubles in attack and scoring as Brahim as definitely shown he has an eye for goal.