Real Madrid: Fede Valverde is already a big-game player
Real Madrid center midfielder Fede Valverde put in another Man of the Match performance against rivals Atletico Madrid, proving he's already a big-game player at the age of 21.
At the risk of sounding presumptuous, Real Madrid have a legitimate chance at pulling off the treble in Zinedine Zidane's first full season back in charge of the club. They sit atop La Liga after 22 matchweeks, are in the Copa del Rey's Round of 16, and are a team nobody wants to face in the knockout stages of the Champions League.
And if Real are able to pull off this incredible feat, young center midfielder Fede Valverde will be seen as the catalyst to their success.
Real Madrid are a different team when Valverde is in the lineup. They haven't lost a single game when he is a starter, and it's a streak that continued in 2020.
But no matches stood out more than both of Valverde's performances against Atletico Madrid.
First, he bossed Atleti in the Spanish Supercup Final, putting in a Man of the Match display even before he sacrificed himself with a brilliant, all-out tactical red card to deny Alvaro Morata an obvious goal.
Valverde hustled and tackled Morata just outside the box to avoid giving the penalty, and his late foul helped Real eventually win in penalties. Even Diego Simeone couldn't hide his admiration for Valverde's effort.
That word, effort, was at the forefront of Valverde's second MOTM-winning display. Atleti love playing physically in all of their games, but they take it to another level against their arch rivals.
Valverde relishes this, and you could see his robustness as he snapped into challenges and ran Atleti ragged at the Santiago Bernabeu.
The young Uruguay international's confidence was obvious. He forced Jan Oblak into a big save from a longshot, won a goal kick off a brilliant backheel, and he could not stop tackling players in midfield.
Valverde beat Atleti at their own game. Per WhoScored.com, the breakout star recorded three tackles and four interceptions in a stellar display in front of the home fans, further endearing himself to Madridistas as the man with the motor that never stops.
And now, it's time to think of Valverde as a big-game player. He's good in every game, but he steps up to a world-class level against the best opponents. Valverde didn't look like the moment was too big for him in December at Camp Nou against FC Barcelona, and he's now put in three quality performances in clean sheets against Atleti. Each performance has been better than the last.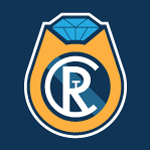 Want your voice heard? Join the The Real Champs team!
Write for us!
Valverde's greatness in these big Derbi games bodes well for his contributions in the Champions League. Outside of Spain, Valverde is a relative unknown with only whispers reaching the fan bases of other teams, but by the time this Champions League campaign ends, the world will know the all-around gifts of Real Madrid's next world-class midfielder.