Real Madrid have the best center backs in the world
Real Madrid's defense has been the reason for their stunning success in 2019-2020, and it's time to heap more praise on Raphael Varane and Sergio Ramos for setting the standard at the center back position.
Another week, another clean sheet. Real Madrid now have the most clean sheets of any team in La Liga, moving ahead of crosstown rivals Atletico Madrid after holding them to their third straight head-to-head clean sheet of the 2019-2020 in a 1-0 win on Matchweek 22.
There are so many players responsible for Madrid's excellence in defense. Ferland Mendy is one of the best defensive fullbacks on the planet, Dani Carvajal is as good as ever defensively, Thibaut Courtois is playing out of his mind, Casemiro is the best defensive midfielder in the world, Fede Valverde does EVERYTHING, and even Zinedine Zidane's tactics deserve a shoutout.
But once again, international captains and living legends Sergio Ramos and Raphael Varane at the heart of everything good about Real's defense.
Varane and Ramos have consistently been among the world's best defenders over the past few years, but, recently, Virgil van Dijk has stolen their shine. And deservingly so. It's not often a center back steals Ballon d'Or spotlight, much less from Cristiano Ronaldo alongside Lionel Messi.
Van Dijk's young defensive partner Joe Gomez is excellent, too, as it takes someone special to unseat a player like Joel Matip.
As good as Liverpool's duo is, they can't quite hold a candle to the partnership between Ramos and Varane. It's a bond that has been forged over the years and is tried and true.
They've won Champions League title after Champions League title together under Zidane's guidance, and, in 2019-2020, they are again key to Los Blancos' bid for European supremacy.
There is a statistic that succinctly sums up their dominance together. So far in 2019-2020, they have played 23 games together in the starting lineup. And Real has never lost a single one of those games. Liverpool's duo of van Dijk and Gomez is, of course, second with 20 such games.
Ramos is the aggressive go-getter of the two. The experienced Spain international actively cuts out danger, roams the left flank when needed, and has the ability to pounce on stray passes and quickly start counterattacks. With his accurate passing and his technical ability in front of goal, Ramos is one of the most complete center backs in the history of the game.
Varane is similar in his completeness. With three goals since the start of December, Varane has shown technical quality and instincts in the box. The France international is completing 87.4% of his passes, per WhoScored.com, showing increasingly dangerous range on his passes in 2020.
Defensively, Varane has been on another level, too. Whereas Ramos is the more aggressive defender, Varane is the calm one who consistently cuts out danger. He is impossible to beat in the air and has the speed and anticipation to catch up with any attacker. Varane is like a super computer, quickly calculating the fastest angle to a winger before making a smart play.
The man rarely makes mistakes, showing a "safety first" mentality with prudent clearances. When he's on the ball, Varane shields attackers, beats the press, and quickly finds the outlet to begin counters. In many ways, he is a dream defender and one of the most cerebral leaders of his era.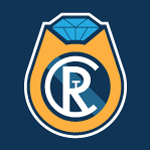 Want your voice heard? Join the The Real Champs team!
Write for us!
Together, Varane and Ramos can help lead Real Madrid to Champions League glory. And since Los Blancos are in the Copa del Rey quarterfinals and top La Liga, they have clear designs of a treble under Zidane. While that's a dream scenario, Real have the center back partnership to achieve their dreams.