Real Madrid: Isco's lack of growth is a sign the writing is on the wall
The coach who was always full of praise for him, Zinedine Zidane, has not made Isco a starter yet. Trying to fight a reputation for being inconsistent – what does the future hold for Isco at Real Madrid? Can he finally become a regular starter or will it be time to seek a new challenge this summer?
Isco's career at Real Madrid has clearly been topsy turvy. Arriving as a high-potential younger player who had had a breakthrough at Malaga, much was expected of him. He was also touted to be the leading successor to a golden generation for Spanish midfield players.
Having found a coach in Zinedine Zidane who adored his qualities and found his best role, it seemed Isco had finally come of age during the 2016/17 season where he was at his best leading us to a historic double. However things have gone horribly wrong, and he has earned a reputation for being inconsistent since then.
I wrote earlier this season about his outlook and potential role in the team here. Re-reading my analysis will help set the context for this article as I have looked into the role he has got this season, how he has performed, and based on that what his future looks like at Madrid. My last piece went into detail about his role in the 2016/17 team where he had been at his best.
Team demands from Isco this season
It turns out, Isco's role this season is pretty much what it was in 2016/17. It seems Zidane has clearly figured out he is a player for the front-line and meant to be a link between midfield and attack and hence he is neither an attacking player nor a midfielder but a bit of both. This realization had me understand that expecting him to take over games by himself is unrealistic, as he can only be a facilitator of those two lines given his varied qualities and role. This also means if either of those lines are not performing, neither can he.
In 2016/17 Real's midfield was at its peak, and he was the cherry on top helping the team keep control. The sheer attacking power of Cristiano Ronaldo further up and valuable cameos from Gareth Bale meant the attack functioned well.
However, now that Los Blancos have lost the most potent goal scorer in their history and are phasing out their best attacking fullback in Marcelo, the attack has higher demands from each forward and midfield player to find more solutions by themselves.
In these conditions it has been more difficult for Isco to consistently bring his best, as more is asked of him.
In midfield it is to provide control in possession given Fede Valverde is not as good as Luka Modric at doing that, while in attack it is to bring a better final ball as they have fewer assists coming from the wing-backs. Karim Benzema is also more focused on goal scoring himself now.
Can he rise to the challenge?
The hard truth is Isco has not managed to show any particular growth in either phase of the game this season and hence he has struggled to meet the higher demands placed on him. He is made to look even worse when players thought to have peaked already in Benzema, Toni Kroos, and Casemiro have all found new gears to their game to help the team.
Benzema is scoring more goals than he ever has, Kroos has added a great attacking output in goals and assists, as has Casemiro. Isco, unfortunately, has neither managed to pitch in with more goals, provide some assists, or provide more relief to the midfield in deeper positions or in build-up play.
These are the reasons why Isco is not a firm starter right now. His tactical profile makes him an interesting player when Real Madrid want to keep possession and control, as he provides an extra man where they need it. But his facilitator-type game is most useful in tactical games against more attacking teams. In matches where Los Merengues need to find attacking solutions with width, speed, or individual flair to unlock deep defenses, his qualities are less useful.
Conclusion
Given that Isco's game has not promised to offer more, he is simply not useful enough to command a regular starting role. Unless he can add further layers to what he offers, his only choice is to remain as a tactical variation to Real's typical plan which involves width and wing play.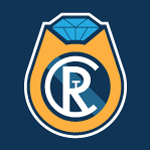 Want your voice heard? Join the The Real Champs team!
Write for us!
If this kind of irregular role is acceptable to him, surely Madrid would be happy to keep him for a couple or more seasons. Otherwise I am afraid the writing is on the wall for him. It is a shame such a promising player might end up with a whimper of a career compared to what was/is expected of him. However, perhaps the fault was in our expectations and not the player. On his day when the tactical conditions are right, he is still a force to be reckoned with. Just ask PSG.