Real Madrid: Thibaut Courtois is even more than the saves
Real Madrid goalkeeper Thibaut Courtois was named La Liga's Player of the Month for January, and while the saves earn him the most plaudits, his game is about so much more than just the stops.
Although Thibaut Courtois isn't coming off a clean sheet this weekend against Osasuna, he quietly played a vital role in Real Madrid's latest victory. Los Blancos went down 1-0 in the 14th minute after a diving header on a corner kick which Courtois could do nothing about.
But the Belgian international's presence of mind to come of his box and stop a shot destined to be a goal saved Real, since it prevented them from going down 2-0. That save changed the complexion of the game, as Real were able to fight back and win 4-2. If they went down 2-0, though, Osasuna would have made it much more difficult for Real's attack to come alive.
The save was pivotal, but Courtois did so much more beyond saving shots. Osasuna pressed Los Blancos hard in the second half after going down 2-1, desperately looking to catch the back four slipping. Courtois had the ball at his feet frequently under pressure, often times with an Osasuna forward right in his breathing space.
He never wilted. In 2018-2019, Courtois would have lacked confidence, forced himself into a mistake, or otherwise stumbled. It isn't easy for a goalkeeper to handle sharp, bouncing balls or make proper clearances from their own six-yard box with a forward charging at them from an angle.
But on Sunday, Courtois was perfect. It's easy to fault goalkeepers when they make a poor pass or stumble with the ball at their feet, so we should make an effort to praise them when they handle themselves cooly under pressure. Again, it looks far easier than it actually is.
Courtois has returned to his world-class form this season, as exemplified by both his Player of the Month award for January and the basic statistics.
He has the most clean sheets in La Liga, the highest save percentage, and the least goals per game allowed. Before the season, Jan Oblak and Marc-Andre ter Stegen were considered the world's best goalies, but Courtois has brought himself back into the conversation.
Moreover, Courtois' increased confidence has enabled him to handle the ball more securely. Against Osasuna, he smothered a number of stinging drives from outside the box. Being able to handle the ball is important on two levels.
Firstly, it ensures Real Madrid retain possession instead of giving up a corner or requiring a defender to make a clearance. And secondly, it assures against the worst possible outcome, which is an attacking player pouncing on a rebound. Great keepers are aware of where – and how – to palm the ball away from forwards, but special keepers like Courtois have the technique and confidence to handle even peppery efforts.
Courtois has made Real Madrid's goal feel incredibly safe this season, and he's been a difference-maker for the team. It's been wonderful to watch him in his element as a world-class keeper, serving as the last line of defense for the world's best defense.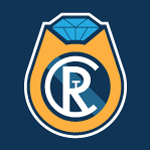 Want your voice heard? Join the The Real Champs team!
Write for us!
And remember, with a goalkeeper like Courtois, the wonderful saves grab the highlights, but all the little things he does are just as much a part of his brilliance.