Real Madrid: What does the future hold for Luka Modric?
Now 35 and in his twilight years, the future of Luka Modric remains something of a mystery at Real Madrid. He is no longer a consistent starter but has shown his brilliance when called upon – what could the future hold for him?
Come this time last year, Real Madrid were on the verge of that horrendous period that saw them dumped out of the Champions League and Copa Del Rey. The ship was rapidly sinking, and the immovable team of champions looked a shadow of themselves.
That season so many wonder whether Luka Modric had enough left to compete at the highest level. The Croatian looked drained of fitness and completely out of form for near entirety of the 2018/19 campaign.
Just months earlier from the moment he was grounded by Frenkie De Jong in the UCL, Luka was capping off a stellar 2018. He had lifted another UEFA Champions League and led his country to a World Cup final, being named player of the tournament. This all culminated with him being named the 2018 Balon D'or winner.
Modric has been a sensational player and a huge factor in Real's recent success. However, come the start of this campaign, it was unknown just what he had left to contribute to Real Madrid. Now, he is in the run up to his final 12 months on his current contract. Although, his displays this season have largely been the Luka of old.
The Croatian has so far contributed a total of 8 goals in the league, that is a better tally than all but one of his campaigns since signing for Real Madrid. With Zidane utilising him in a similar fashion to how he did with Ronaldo, Luka is now able to remain fresh and consistent – which is paying dividends for his performances.
Although, the question is how much longer can he keep up the pace? Even in a lightened role, the decline with age is inevitable. With the player being linked away consistently, should Real keep hold of him in the summer or allow him to play another season?
Alongside the consistent links with other options, including Donny Van De Beek – Real have also had the emergence of Fede Valverde and will welcome Martin Ødegaard back in 2021. With this potential wealth of talent, does it make sense to hold onto Modric?
The idea of keeping Modric on until his contract expires brings two potential scenarios. Real keep a player who can still have an impact but there is also the flip side. Football is a fickle business and fans can be quick to forget the good things a player has contributed. Should the Croat have a steep decline next season, he could risk leaving with fans slamming him for holding on too long.
Should he depart this summer, he will depart with the affection of an entire fanbase, performing like a champion and could leave with some titles under his belt. He has the chance that not many at Real have been given – leave the club on a high and on top.
One would only have to look at the criticism being fired at fellow legend Marcelo to see what Modric could face. The Brazilian has endured quite a decline and has been labelled 'washed up' by many. In more extreme cases, Gareth Bale is another example. The Welshman could have left on top with a near perfect legacy, instead, fans would sooner run him out the club than reflect on his best contributions.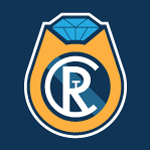 Want your voice heard? Join the The Real Champs team!
Write for us!
Luka is at that cross roads point – he could close the chapter in beautiful fashion. He is in the rare position where his future is entirely in his own hands – how he decides to close the story will be an interesting development to watch unfold.
For the latest Real Madrid content, stay tuned to The Real Champs!