Why Real Madrid isn't paying for Lautaro Martinez this summer
Lautaro Martinez has been a revelation for Serie A title contenders Inter Milan this season, but here's why Real Madrid won't splurge on the talented forward in the summer of 2020.
Any time a young forward explodes onto the scene and shows world-class potential, Real Madrid will inevitably be linked to them. It doesn't matter that they already have one of the world's best No. 9's in Karim Benzema, a fantastic young backup in Luka Jovic, and eyes set on a record-breaking transfer for Kylian Mbappe in 2021. If anyone from Jadon Sancho to Lautaro Martinez has a big year, Real will surely be linked.
A recent report from TyC Sports states that Florentino Perez is a fan of Martinez's and is willing to pay the striker's release clause of around 120 million euros this coming summer. As Infinite Madrid on Twitter relays, Perez is apparently willing to offer Martinez a whopping 14 million euros per year.
None of this sounds remotely believable. Martinez is a wonderful player who has formed one of the world's most potent striker duos with Romelu Lukaku, as Inter have one of the rare, functional striker pairings; it's one that could win them the league.
A dynamic attacking player who has an eye for goal and is amazing with the ball at his feet, Martinez is an elite athlete with a great deal of upside. Hence many fans believe FC Barcelona will target Martinez as their future No. 9, replacing the injury-prone and increasingly ineffective Luis Suarez. For Barca, 110-120 million euros may be a price worth paying for Martinez.
But for Real Madrid, it just doesn't make any sense. Martinez has 11 goals and 1 assist in Serie A this season as a breakout star, but Karim Benzema has 13 goals and 6 assists in La Liga. So Martinez would be a 120 million euro transfer for a player who, in all honesty, wouldn't be capable of supplanting Benzema next season.
Real already have a future No. 9 in Luka Jovic, and while Jovic may not be better than Martinez, he isn't far off. Remember, he scored nearly 30 goals in all competitions for Eintracht Frankfurt last season and has flashed talent this year. More importantly, he costed half the price Martinez would.
Beyond that, Los Blancos have to think about budgeting for Kylian Mbappe. PSG are prepared to break records in wages to keep Mbappe on the same team as Neymar, and the transfer fee itself from Real would be record-breaking, even if the club can only buy him in 2021. Real Madrid must pinch every penny, since Mbappe is a true game-changing, organization-altering signing. Martinez is a talented 22-year-old, but he is both older and visibly worse as an all-around player.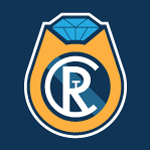 Want your voice heard? Join the The Real Champs team!
Write for us!
Perez and Real surely admire Martinez and tried to pursue him before he chose to sign with Inter. But Real are smart with their money. They only spend on the absolute top stars like Eden Hazard and Mbappe. Perhaps Martinez will be at that level one day, but Los Blancos will be content spending 30-50 million euros on the Reinier Jesus' and Eder Militao's of the world, saving their biggest deals for the likes of Mbappe.