Real Madrid: Eden Hazard officially back in the squad vs. Celta Vigo
Real Madrid fans have been anxiously waiting for superstar winger Eden Hazard's return to the squad, and now the Belgian is officially in the lineup for Matchday 24 against Celta Vigo.
Over the past couple of months, Real Madrid have learned to win games without their best attacking player in Eden Hazard, who was signed this past summer from Chelsea for over 100 million euros. After taking some time to build familiarity with the squad, Hazard had an incredible November before suffering a serious ankle injury against PSG.
Initially, Hazard's injury wasn't expected to cost the playmaking left winger much time, but the weeks turned into months without Hazard. He was expected to return at the start of February against Atletico Madrid, but Real Madrid held him out of El Derbi and the following matches against Real Sociedad and Osasuna.
In hindsight, the decision to play things safe with Hazard was wise. Hazard is needed at 100 percent for the long haul, as Real have their eyes on a fourth Champions League crown under Zinedine Zidane.
With only weeks left before the Round of 16 clash against Manchester City later this month in the Champions League, Real Madrid must balance Hazard's health with his need to shake off the rust. Therefore, it's not surprising to see Hazard officially in this week's squad.
Seeing Hazard's name at the top of the list of active forwards in the 19-man squad brought joy to Madridistas, who have seen firsthand the quality that Hazard brings to the team. His return at the Santiago Bernabeu against Celta Vigo on Sunday night should be met with an ovation.
Since Real should be able to defeat Celta easily without Hazard – their opponents are 17th in La Liga – don't expect the Belgian to start in his first game back from injury. Zidane has shown a willingness to play things safe with his veteran players returning from injury, but 30 minutes off the bench – such was his cameo against Levante in September – should suffice.
Eden Hazard will be met by massive cheers when he takes the pitch, potentially as a substitute for the in-form Vinicius Junior, who has helped Real Madrid deal with Hazard's injury. Note that Los Blancos won all eight of their games in January.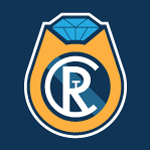 Want your voice heard? Join the The Real Champs team!
Write for us!
Other notable lineup news items include Gareth Bale being in the squad over Rodrygo despite his putrid play against Osasuna, the absence of Lucas Vazquez in spite of his good form, and no James Rodriguez. The Colombian is back in practice, but Zidane will play things safe with the attacking midfielder's hip.