Real Madrid: It's time for Gareth Bale to be the hero he was meant to be
With Eden Hazard likely out of the remainder of the season, Real Madrid are in search of a new hero to lead the club to Champions League glory. Could the man to step up be none other than Gareth Bale?
Although you wouldn't think it based on his woeful performances this season, Gareth Bale has been a club legend for Real Madrid. Since joining Los Blancos as a record-breaking transfer from Tottenham Hotspur, Bale has been more than worth the price. He's won four Champions League trophies with the Whites, scoring 20 goals in all competitions in two distinct seasons.
But in 2019-2020, Bale has been one of the few players who hasn't bounced back in a full season of Zinedine Zidane's guidance. Turmoil from the fan base, speculation around his future, and injuries have all played a role. Early in the season, Bale showed flashes of brilliance. He scored a brace in a 2-2 draw with Villarreal, was the only player to show up in a 3-0 loss to PSG, and had a high-class outside-the-boot assist in a crucial win over Granada.
Unfortunately, Bale's play has fallen off a cliff since then. He hasn't scored or assisted in a La Liga game since that early October victory over Granada, and he's drawn the ire of fans for repeated subpar performances since returning from an injury that costed him appearances in the club's Spanish Supercup triumph.
Eden Hazard's potentially season-ending injury puts the focus on Vinicius Junior as a like-for-like replacement at left wing, but expecting superstar performances from a 19-year-old player would be unfair.
Vini is more than capable of playing at a world-class level in the Champions League, but there's a difference between accepting and expecting that caliber of play from a young player. Real would gladly "accept" top-quality displays from Vini, but Zidane can't expect that from him.
Real Madrid need their superstars to play like superstars in order to win the Champions League this year. And Bale's salary and reputation are certainly that of a superstar player.
At any given moment, it feels like Bale could turn it up again. The flashes have been there, but so have the rust and the frustrations from a player whose body language has been dissected like never before.
According to MARCA, Bale seems likely to start as the right winger against Manchester City on Wednesday in the opening fixture of the Champions League Round of 16. They note how Bale has repeatedly started in the club's biggest games this season, including El Clasico. Even when he's out of form, Bale obtains chances from Zidane to capture lightening in a bottle on the biggest stage. All it takes is one blistering sprint or glimmer of technical quality for Bale to make an impact.
Los Blancos will hope that Bale can emerge as a hero against City and suddenly recapture his form, finding his regular quality en route to helping Real triumph in the Champions League. Madridistas have fond memories of Bale sprinting past Marc Bartra for a winning, last-gasp goal in the Copa del Rey over Atletico Madrid when Cristiano Ronaldo was out of the lineup. In that moment, Bale showed he can take on the responsibility of being Real's superstar player.
Now it's time for Bale to take that responsibility on in 2019-2020. Karim Benzema can't do it alone, and young players like Rodrygo and Vinicius Junior don't deserve to have that kind of pressure hoisted upon them.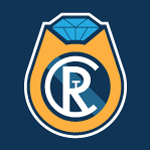 Want your voice heard? Join the The Real Champs team!
Write for us!
So Bale must do it. He's withstood immense pressure this season, and while the writing may be on the wall with regards to his future at the Santiago Bernabeu, here's to hoping he can dig down deep to turn back the clock. It could all start on Wednesday against Pep Guardiola's Manchester City.