Real Madrid must fully believe in Vinicius Junior if they want to win Champions League
Real Madrid may lose Eden Hazard for the remainder of the 2019-2020 season. At the very least, he won't be available this week against Manchester City or FC Barcelona. Here's why it's time for Zinedine Zidane to put his trust in Vinicius Junior.
As a former superstar player who knows the weight of expectations athletes face in the modern game, Zinedine Zidane has been careful to shield Real Madrid's young standouts from too much scrutiny. Zidane has done his best to balance game time and protection. Rodrygo, for example, had a brilliant first half of the season, but Zidane has transitioned him back to Castilla to make sure the 19-year-old is still getting the reps he needs before he returns to the first team.
But sometimes, Zidane seems a little too cautious to embrace the talents of his young players. Luka Jovic, for example, rarely features, and when he is subbed in off the bench, he only gets minutes at a time to prove himself. He's had a few brilliant moments this season, including a crucial backheel assist for Casemiro against Sevilla, but no real consistency in the lineup.
If there's one Real Madrid prospect who has quietly proven he has what it takes to be a regular first-team player, then it's Vinicius Junior.
Last season, Vinicius was the lone bright spot for Los Blancos, bursting onto the scene as a little-known teenage prospect to most European football fans. Before he suffered an injury, Vinicius became one of the most-discussed prospects around, providing a spark to Real's attack that they simply did not have.
This season, Vinicius had some rough moments, but he did show his quality in flashes. But over the last month, before Eden Hazard returned from his first injury, Vinicius showed the best form of his career.
More confident on the ball and decisive with his passing, the hard-working and electrifying left winger was a game-changing substitute for Real Madrid on multiple occasions.
When Real defended the Santiago Bernabeu against Diego Simeone's thorn-like Atletico Madrid, it was Vini who single-handedly changed the course of the game off the bench. He torched one of the world's strongest defenses – a defense that made Liverpool's Sadio Mane and Mohamed Salah look like mere mortals.
Vinicius needs to be back in the spotlight now that Hazard is potentially out for the remainder of the season with another serious injury. There's doom and gloom projected by the mainstream footballing media surrounding Madrid's Champions League chances without Hazard, but let's not forget that Real claimed the top spot in La Liga without him.
That's not to say Real are a better team without Hazard, but it is to say that if Vinicius can play like he did for much of January and February, Los Merengues may not suffer much of a drop-off.
Vinicius' ability to run up and down the flank to support the defense and attack, as well as his unparalleled quality when running at defenders, will more than make up for any issues related to inexperience or finishing quality. (It's not like Real were relying on Hazard's goals, after all!) Plus, Karim Benzema will be forced to play more centrally with Vini on the left, and that should help Real Madrid's attack.
Los Blancos are built on their high-quality defending and world-class midfielders. Their wingers simply need to create width, be dynamic, defend, and feed Benzema. Vinicius is capable of doing all those things.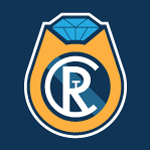 Want your voice heard? Join the The Real Champs team!
Write for us!
If he messes up, that's fine. Young players do. Vinicius' quality will more than make up for any mistakes he makes, and it's time for Real Madrid and Zinedine Zidane to 100% believe in Vini. In order to win the Champions League this year, they may not have a choice.