Real Madrid: Thibaut Courtois can lay claim to being the best in the world
Real Madrid goalkeeper Thibaut Courtois had a slow start to his career at the Santiago Bernabeu, but he blossomed in 2019-2020.
Before the start of the 2019-2020 season, most observers regarded Atletico Madrid's Jan Oblak and FC Barcelona's Marc Andre ter Stegen as the two best goalkeepers in the world. And while they were both excellent again this past season, Real Madrid goalkeeper Thibaut Courtois quietly outplayed them in La Liga.
Courtois came into the 2019-2020 season as a possible weak link, and fans were nervous when the club transferred Keylor Navas to PSG, swapping him for backup loan signing Alphonse Areola.
At first, Courtois struggled just as much as he did in his first season at the Bernabeu. It seemed like his starting job was at risk after a tumultuous first half against Club Brugge, in which Courtois suffered from a stomach illness.
However, Zinedine Zidane and the organization stood by their top goalkeeper, and Courtois rewarded them by swiftly turning the narrative. He had a masterful clean sheet against Galatasaray in Istanbul later that October to save Real from a rough patch of form, and he went on to dominate.
Per FBRef.com, Courtois led all goalkeepers in La Liga with a mere 0.67 goals allowed per 90 minutes, beating out second-place Oblak by 0.12 goals per 90 minutes.
Courtois was third behind Aitor Fernandez and Unai Simon among full-time starters in save percentage. And only David Soria had as many clean sheets as Courtois' 12, even though Courtois played in three fewer games than the Getafe keeper.
Many of the saves Courtois made were extremely difficult. He had two particularly brilliant saves in the first half of Real's eventual 3-0 win over Getafe. If Courtois didn't make those saves, Real wouldn't have had the opportunity to eventually win the game.
Courtois had similarly heroic displays against Osasuna and FC Barcelona in the second half of Real Madrid's La Liga campaign. Real defeated Osasuna 4-1 and Barça 2-0, but they could have easily ended up on the losing end of things if Courtois' lightning-fast reflexes and steady concentration didn't make the difference.
Shortly before leaving Chelsea for the Bernabeu, Courtois was regarded as arguably the best goalkeeper in the world, side-by-side with fellow Premier League superstar – and one-time Real Madrid target – David de Gea.
Since de Gea's decline in performances, ter Stegen and Oblak took center stage. But now that Courtois has recovered from his own issues with finding confidence and consistent form, it's time for him to reemerge as a candidate to top lists ranking the world's best keepers.
After all, he had more clean sheets, a higher save percentage, and fewer goals allowed per 90 minutes than either ter Stegen or Oblak last season. Furthermore, Courtois never allowed a single goal to Atleti or Barça in five matches, outplaying those powerhouse La Liga club and keepers in head-to-head competition.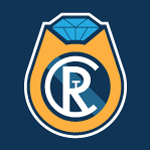 Want your voice heard? Join the The Real Champs team!
Write for us!
Courtois has always been a world-class goalkeeper, even accounting for his brief slump when he first joined the most high-pressured club in the world. And now, Courtois is clearly at his best, claiming his spot as the best goalkeeper in the world. It has truly been a joy to watch him get back to his element, brimming with confidence and quality between the sticks.