Real Madrid cannot recover Gareth Bale's value anymore
Real Madrid knew they would be selling Gareth Bale in the near future, but the winger's poor 2019-2020 season means the club can no longer recover his transfer value.
Although the summer transfer window's prices and start date are completely up in the air, Real Madrid will likely be faced with the almost unthinkable option of giving away Gareth Bale for free.
Bale is one of the most important players in the club's recent history, having played a crucial role in Zinedine Zidane's three straight Champions League titles. He even scored a bicycle kick in one of the finals.
The Wales international scored more than 20 goals in two seasons and was a part of some of Madrid's greatest moments of the last decade, forming an incredible attacking trident with Cristiano Ronaldo and Karim Benzema.
So it's all the more heartbreaking to see it end like this.
Injuries, boos, and poor performances on the pitch marred Bale's 2019-2020 season at the Santiago Bernabeu, and while this season shouldn't be the lasting impression Bale imprints upon Madridistas, it's quite clear that the end is near. Fans have seen the writing on the wall over the past few months, with every nondescript substitute appearance or shockingly rusty start.
Bale has no transfer value in this market. Football teams will be hit hard by season shutdown due to the novel coronavirus, so Bale's hefty wages will become even more difficult to move. Real Madrid already found it impossible to find a legitimate suitor for Bale this past summer, and while Bale had some bright moments and still carries name recognition, his 2019-2020 season means that his value has fallen sharply.
Perhaps Real will be forced to ride out Bale's contract, but they know they can no longer pay wages to an ineffective veteran forward. They need to clear out space, replace him with a better goal-scorer on the right wing, and set Bale free so that he can potentially have a career renaissance in the Premier League or even MLS. Both leagues would suit him better.
The problem is that Bale will almost certainly have to leave for free. It would be an unprecedented move, but the truth is that the 2019-2020 season was Real's opportunity to help Bale recover his transfer value. But whereas Isco, Toni Kroos, and Luka Modric all had bounce-back seasons, Bale slipped further into mediocrity.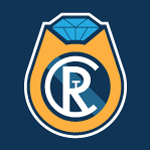 Want your voice heard? Join the The Real Champs team!
Write for us!
Real Madrid cannot think in terms of "free" or "profit" in Bale's case. With all he's accomplished at the club and all he's done to help them win trophies, they more than got their value from the original transfer. Now, it's all about parting ways with a player who needs to shine elsewhere, just as it's also about clearing wage space for the next superstar.
And Madridistas are always dreaming about Kylian Mbappe at the Bernabeu.