Real Madrid: Casemiro does nothing but shine
Real Madrid have a constant anchoring their midfield, as Casemiro's year-to-year consistency is a sight to behold.
In 2019-2020, Real Madrid's best player wasn't an attacker or a superstar center back. For the duration of the season, Los Blancos' most consistent standout was a defensive midfielder. Most of the time, No. 6's are overlooked for their hard work in the center of the park, but nobody was glossing over Casemiro's world-class displays.
Casemiro sets the benchmark as a defensive midfielder. There isn't a single better player at the position than Case, who recorded 3.3 tackles per game and 2.1 interceptions per game, per WhoScored.com, as one of the most active defensive players in Europe's top five leagues.
Although he's not known as an attacking presence, Casemiro did have some important contributions on the offensive end. He had three goals and two assists in the 2019-2020 season, including a crucial brace in a 2-1 win over Sevilla in the second half of the campaign.
Furthermore, Casemiro averaged 1.6 fouls drawn per game, causing all sorts of problems for the opposition when on the ball. He may not be the most consistent passer, but with Toni Kroos and Luka Modric in the midfield, Case's ability to pick out risky long balls to make something happen did end up paying off.
But for the most part, Real Madrid benefit from the tireless work Casemiro puts in the middle of the park. He's never had fewer than three tackles per game in a single season since becoming a regular starter for Los Blancos in 2015. And in the special 2016-2017 season, Case averaged an astounding four tackles per game in La Liga and 5.3 (!) per game in the Champions League.
Furthermore, Casemiro's reading of the game is just as crucial as his work in the tackle. In two of the last three seasons, including 2019-2020, Casemiro has averaged more than two interceptions per game.
Again, it's the consistency of his greatness that is alarming. A competent part of Real Madrid's build-up play, Casemiro is the envy of every other European club in defensive midfield. Just ask Lionel Messi, who has seen his pocket picked by Case many a time in the penalty box, what the Brazilian No. 6 brings to the table defensively.
We often talk about technical quality as an offensive attribute, but there's plenty of technique involved in timing tackles right or winning the ball from awkward angles defensively. Casemiro has mastered both, as his exemplary 2019-2020 campaign shows.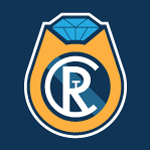 Want your voice heard? Join the The Real Champs team!
Write for us!
All Casemiro does is operate at the highest possible level for Real Madrid week-in and week-out, never having a subpar season. He is a model of consistency at a position in which steadiness is a crucial attribute.