Real Madrid fullback could get back on track in Serie A
Real Madrid will be getting Achraf Hakimi back from a two-year loan deal with Borussia Dortmund to compete with long-time starter Dani Carvajal, and that leaves Alvaro Odriozola in an even less comfortable position.
Despite Real Madrid only having two right backs in the squad during the first half of the 2019-2020 campaign, Zinedine Zidane had no problem sending Alvaro Odriozola on loan to Bayern Munich at the winter transfer window.
Bayern, who have shown interest in purchasing young star Achraf Hakimi to play right back, signed Odriozola on loan as a backup option for Benjamin Pavard. Odriozola showed some nice passing skills and quality, but he unsurprisingly didn't get much playing time as he adjusted to Bayern's system.
Odriozola was the only backup to Dani Carvajal before being loaned out, and the loan deal occurred after Odriozola was cast out of the rotation following a nightmare display in a 1-0 October loss to Mallorca.
Now out of favor with Zidane, Odriozola appears to be on the way out, with Hakimi's return to Real Madrid essentially sealing his fate.
According to a report from MilanLive, Odriozola, who remains a talented player, could find a second wind at AC Milan, much like left back Theo Hernandez has.
MilanLive reports that the Rossoneri could fill their gaping hole at right back by attempting to sign Odriozola. Although Real Madrid purchased the young fullback from Real Sociedad for about 30 million euros a couple of years ago, they would not get nearly that much in return. And with Hakimi and Carvajal shining and a need to clear space, Real wouldn't haggle over the price much.
Hernandez had an exceptional 2019-2020 season at Milan, and while Odriozola doesn't have the same physical qualities as Hernandez, his passing and technical ability could make him an asset at Milan. Real Madrid couldn't wait for Odriozola to figure things out defensively, but Milan will likely be more willing to be patient as Odriozola picks up more positional and tactical awareness.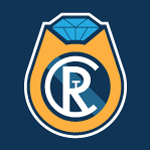 Want your voice heard? Join the The Real Champs team!
Write for us!
Odriozola is only 24 and could have plenty to offer to Milan. Real Madrid will likely have no qualms about selling a player who is now the third-string right back, and this could end up being a highly beneficial move for a young player in need of both a change of scenery and a bounce-back season. A loan deal to Bayern was never going to be the ideal end point for Odriozola.