Real Madrid: Achraf Hakimi, Dani Carvajal is a dream pairing
Last season, Real Madrid had the best defense in Europe, and their back four will be even deeper with young star fullbacks Achraf Hakimi and Sergio Reguilon returning from loan as stars.
In 2019-2020, Real Madrid had two totally different left backs in experienced attacking outlet Marcelo and young, defensive stalwart Ferland Mendy. But on the right side of the defense, they only had Dani Carvajal available after Alvaro Odriozola was phased out of the lineup and loaned to Bayern Munich during the winter transfer window.
Carvajal turned in another quality season, bouncing back from a subpar 2018-2019 to reassert himself as one of Europe's top right backs. However, Carvajal did show some age against quicker opponents on the wings and seemed run-down at times. And since he was the only right back in the second half of the season, that was understandable.
He won't be alone in 2020-2021, though. Despite rumors linking Achraf Hakimi to PSG, Juventus, Chelsea, and Bayern, the young Moroccan international is fully expected to play for Real Madrid next season.
Hakimi is coming off an incredible two-season loan spell at Dortmund in which he excelled at left back, right back, left winger, and right winger. The 21-year-old had some downright devastating link-ups with potential Real Madrid transfer target Jadon Sancho, setting the Bundesliga alight as part of one of Europe's most exciting attacking teams.
It's unclear who will be the primary starter at right back next season, and, like Marcelo vs. Mendy, it will end up being a balancing act for Zidane. And that's a very good thing. Mendy's defending, youthful energy, and improved attacking made him the better option, and after watching Hakimi blossom in 2019-2020, the former BVB star will be the expected starter.
The reality is that Hakimi vs. Carvajal isn't actually a competition but a dream pairing. Zidane will make use of both players, especially since Hakimi has the versatility to fill a hole at right winger with Gareth Bale almost certainly leaving this summer.
If Zidane wants attacking intent, pace, creativity, more counterattacking, or the threat of an out-of-nowhere goal, Hakimi will be his man. And that will be the answer more often than not.
However, if Zidane wants stability, possession, or more defending, he can go with Carvajal. Since Carvajal won't be tasked with playing every minute, he'll be fresher and more effective on both ends of the pitch with Hakimi in the fold. So even though he'll be playing less, he'll benefit from Hakimi's return in the long run.
Zidane can also balance the left and right side of the defense. If Mendy is starting, he could go with the more attacking Hakimi on the right to have an asymmetric formation, changing how the center backs interact. If he starts Sergio Reguilon, either Carvajal or Hakimi works. And if he starts Marcelo, Carvajal may be preferred to maintain the chemistry of the "old guard" in the back four.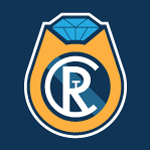 Want your voice heard? Join the The Real Champs team!
Write for us!
Hakimi and Carvajal are both brilliant right backs with their own skill-sets, and their differing traits make them a dream pairing for Real Madrid heading into 2020-2021.