Real Madrid: Raul Jimenez is not a valid transfer target
Every so often, the rumor mill throws out a curveball, and Real Madrid fans were surprised to see Raul Jimenez linked to the club a couple of weeks ago.
It's rare to see a "Don Balon" rumor gain actual traction, but Rodrigo Serrano of AS wrote about the report linking Raul Jimenez to Real Madrid and things took off from there.
Real Madrid manager Zinedine Zidane reportedly wants Jimenez from Wolves as Karim Benzema's striker partner. Apparently Zidane would sell Mariano Diaz and loan Luka Jovic – two propositions that have been speculated frequently in recent rumors – to make way for Jimenez.
There's no doubt that Los Blancos need more goals in 2020-2021. Karim Benzema was the only player on the team with more than 5 goals in La Liga last season, and that's simply not good enough. Benzema is more of a partner than a primary scoring option, and while Los Merengues would do well to sign a wide forward who can score, they could land a striker like Erling Haaland. Even Harry Kane has been linked to Real.
But what about Jimenez? The Wolves striker is definitely talented and is valued at 50 million euros, though it could take something more like the 60 million euro fee Real paid for Jovic in 2019 to pry him from the Premier League.
Last season, Jimenez scored 13 goals with 6 assists in 2,465 Premier League minutes. He matched Benzema's assist total and scored only one fewer goal in slightly more minutes on a less prestigious team.
So in terms of end product and well-roundedness, Jimenez has the traits. A two-striker system could work with Jimenez and Benzema up top, but where would that leave others at Real Madrid? The club can play with two men up top, but they seem to operate more optimally with a 4-3-3. Either way, Zidane could make it work.
The problem is whether or not Jimenez can score enough goals for Real Madrid to be a big enough upgrade. Jimenez is a good player and could be an asset for Los Blancos, but Jovic was a more prolific scorer as Eintracht Frankfurt's striker in 2018-2019. Real have players who can create, such as Isco and Eden Hazard. What they need are goals.
Jimenez averaged 1.4 key passes per game and 1.8 dribbles per game, according to WhoScored.com. In comparison to Benzema, Jimenez averages more dribbles per game but fewer key passes per game. But again, Real don't need someone who can take people on at the striker position; Benzema, Vinicius Junior, and Eden Hazard are already highly effective dribblers at the forward positions. What they need are goals.
Real Madrid's interest in Raul Jimenez isn't a huge negative, but it's unclear what the purpose of investing in him would be after signing Jovic last summer for a similar price. Furthermore, Jimenez is 28 and has no resale value, nor is he on the ascent athletically. Jovic has nowhere to go but up, and a player like Haaland, who would only cost a little bit more than Jimenez, has a much higher ceiling.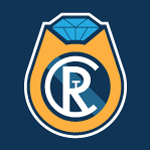 Want your voice heard? Join the The Real Champs team!
Write for us!
Don't count on the links to Jimenez amounting into anything. He's a solid striker and a real asset for Wolves, but his age and mediocre scoring record do not make him a legitimate option.