Real Madrid need to reject Arsenal's bid for Achraf Hakimi
Real Madrid will be looking forward to Achraf Hakimi's return in 2020-2021, but several big clubs around Europe are still looking to steal the right back away from Los Blancos.
Achraf Hakimi is scheduled to return to Real Madrid from a two-year loan deal with Borussia Dortmund, in which the 21-year-old became known as one of the biggest breakout stars in world football. Capable of starring at right back, right winger, left winger, or left back, Hakimi is a versatile weapon who can benefit any team.
We've already seen Juventus, PSG, Chelsea, and Bayern Munich linked to the young star, and now there's another big Premier League club interested in Hakimi.
According to a report from Dominic Fifield of The Athletic, Hakimi's ability to excel at four different positions has made him a target for Arsenal this summer.
Per sources close to The Athletic's David Ornstein, Arsenal will soon submit a bid of about 55 million euros to Real Madrid for Hakimi.
Although 55 million euros is nothing to sneeze at, Hakimi is worth far more than that. Trent Alexander-Arnold and Aaron Wan-Bissaka are regarded as the world's best right backs, but Hakimi isn't far behind and could prove to be the world's best by the end of the 2020-2021 season. Furthermore, his versatility makes his value skyrocket.
Last season, Hakimi scored 3 goals with 10 assists in 25 Bundesliga appearances, which is outstanding for a player who spent most of his games starting in a defensive role. And he scored four goals in the Champions League as one of the group stage's most prolific players, helping Dortmund advance in a scary-good group that included Inter Milan and FC Barcelona.
Hakimi is worth more than 55 million euros, and Real Madrid shouldn't even entertain any offesr lower than 60 million euros. Arsenal would be getting a dream player at a modest price if their 55 million euro deal were to be accepted.
However, I wouldn't expect Los Blancos to be swayed. Zinedine Zidane, Florentino Perez, and everyone else in the organization has seen how Hakimi developed, and they know he can be a true world-class difference-maker at the Santiago Bernabeu.
So if Real do sell Hakimi, it would be for the highest price possible. They can pit big clubs like Arsenal, PSG, and Juve against each other, knowing that Hakimi would be a superstar for any of those teams. While Real Madrid have a great right back in Dani Carvajal, Hakimi's youth and superior attacking skills will make him a regular in 2020-2021.
Real could use the funds from Hakimi to purchase Kylian Mbappe or an elite goal-scorer, which is their primary need. But with no guarantee that Mbappe, Erling Haaland, or someone of that caliber would be available this summer – and Mbappe is BY FAR their top target – selling Hakimi would be a poor decision. Since he can play at right winger and Gareth Bale is essentially guaranteed to leave, Los Blancos should be even more reluctant to sell.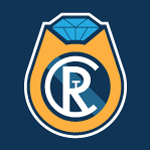 Want your voice heard? Join the The Real Champs team!
Write for us!
Ideally, Real will hit the bargaining table with Hakimi as soon as they can and sign him to an extension that will ward off all this interest. Los Merengues need to get a first-hand look at what the versatile 21-year-old can do in Madrid.