Real Madrid: Eden Hazard scares all the other big clubs
Real Madrid left winger Eden Hazard will be back on the pitch whenever football resumes, and he's the player who scares other top clubs the most.
Go on YouTube and search Eden Hazard's name up. You'll find compilation after compilation of the Real Madrid superstar humiliating the world's best players and clubs. In the Premier League, nobody could do what Hazard could, as he dominated the world's richest league with his insane dribbling skills.
Hazard didn't get to play 750 minutes in his first season with Real Madrid, but when he was at the peak of his powers in the Fall, he made Los Blancos look unstoppable.
There are several star players on Real, but there's nobody who scares other top clubs in Europe quite like Hazard. The Premier League sides know firsthand what Hazard can do to them, while everyone else is in silent admiration of the Belgian left winger.
Hazard showed his world-class ability against PSG in the Champions League in his lone game against a truly big club in 2019-2020. Thomas Meunier ended up injuring him and PSG came back to tie the game 2-2, but before Hazard's injury, Real Madrid were putting on an absolute masterclass with a commanding 2-0 lead. And if it weren't for Keylor Navas' insane saves, Real would have had double that goal total.
With a strong center of gravity, ridiculous acceleration, and tremendous agility, Hazard is impossible to catch when he gets going. Per WhoScored.com, he won well over three dribbles per game in La Liga last season, and it's a damn shame he never got to destroy FC Barcelona's defense in either Clasico due to two different injuries.
When Real Madrid return to the field in 2020-2021 (or to extend the 2019-2020 season), Hazard will be back to full health and has already integrated fully into the team. He had a period of matches in late October and early November where he won six dribbles or more in each game, absolutely dominating back fours while starting counterattacks and working incredibly hard on the ball to support the attack.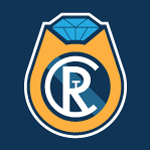 Want your voice heard? Join the The Real Champs team!
Write for us!
Hazard's unselfishness, natural talent, and goal contributions (look at the stats at Chelsea, because they are staggering) will make him an absolute nightmare in the Champions League. Only PSG have truly felt the wrath of Hazard among Europe's elite clubs, but the rest will soon learn how deadly the Belgian is with Los Blancos. His story at the Santiago Bernabeu has just begun.