Real Madrid: Everyone is forgetting about Isco
Real Madrid fans are hyped up about stars returning from injury, potential new signings, and the success of loanees, but everyone seems to be forgetting about Isco.
Los Blancos have high hopes for the future. Loanees like Martin Odegaard, Achraf Hakimi, and Sergio Reguilon have been among Europe's best players in 2019-2020, and when they return to Real Madrid, all bets are off for the rest of the league.
While the club currently sits behind FC Barcelona in the league table, they demolished La Blaugrana 2-0 at the Santiago Bernabeu. The best player in that match? Isco, who was extremely unlucky not to have scored two goals of his own.
Real Madrid fans have so many reasons to be excited about their team's chances of winning the Champions League and La Liga. Marco Asensio and Eden Hazard will be healthy. Odegaard could be in the lineup, pending his future with Real Sociedad on loan. The likes of Eduardo Camavinga and Jadon Sancho are on the radar as signings.
But don't forget about Isco. Nobody made more strides from 2018-2019 to 2019-2020 than the 28-year-old attacking midfielder, who showed Spain's top flight why Zinedine Zidane continues to stick by him.
Isco is a world-class playmaker who can control games. Look no further than his brilliant movement off the ball against PSG. Or his contributions in both strong games against Barcelona.
But the best example of his ability to control a game came in the 4-1 win over Osasuna.
Real Madrid began the game sluggishly, surrendering an early goal in Pamplona.
For the first 20 minutes, Madrid looked like a second-rate side, failing to get the ball out of their own half on multiple occasions while facing intense pressure from the hosts.
Then Isco took over. His deft touches, commanding presence, inventive passing, and technical class shined, and he ascended the game. By the end of the match, Real had come back with four goals to the good, with Isco scoring once and winning three dribbles to go with his two fouls drawn, per WhoScored.com.
It was a commanding display from Isco, and it foreshadowed a brilliant close to the 2019-2020 season. Before La Liga and the Champions League were suspended, Isco was Real's most dangerous player. He quietly had four key passes against Levante, completed nine dribbles in his final four games, and drew seven fouls in those final four contests between La Liga and the Champions League.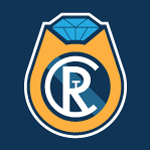 Want your voice heard? Join the The Real Champs team!
Write for us!
Before the season ended, Isco had all the momentum and was back to being a true star player for Los Merengues. So while fans should indeed be excited about Hazard and Asensio, they should be just as excited about Isco refinding his brilliant touch. An in-form Isco is a deadly proposition for every other team in Europe, especially Barcelona.