3 best Real Madrid players to use in FIFA 20
Real Madrid loves nothing more to dominate on the pitch, but e-gaming has fostered a competitiveness anyone can be a part of.
COVID-19 has shut down sports around the world, and that, of course, meant La Liga for Real Madrid as well. What now feels like forever at this point, coping with the lack of football is getting a little harder with every passing week. But FIFA has helped give some fans their fix just in a different way.
Just like in real life you want to win, so here are three players that you need to have in your starting XI regardless of your opponent to give you the best chance to wining the cup title.
It's no secret that Bale is no longer a favorite at Real Madrid considering his abundance of injuries and time spent on the physio table instead of the pitch. Thankfully FIFA doesn't account for his absence in real life and you can most certainly start the Welshman.
Gareth is a great option for getting in behind defenses especially if you're struggling to play through the middle of the park using an intricate passing game. Despite getting older the game still gives him credit for his pace. Use your right-back or midfielders to play a through ball, prompting him to start his forward run. Hold down your finesse button to decrease the chances of the defender intercepting the pass.
Don't forget he has a killer strike even from distance so make use of the map on the bottom of your screen, if the goalie is off his line it's worth smacking the ball even from 30 yards out.
This pick mirrors real life, there's no question that Kroos is pivotal to the balance of Real Madrid's attack. A fast pace game online is always great, who doesn't love to score goals but every so often you come up against a passing merchant who holds on to the ball for more than 60% of the match.
This can get mundane and annoying but if you can't beat 'em join 'em. Having Kroos in the midfield is a great way to combat an opponent who holds down a strong midfield making it hard to break through the lines. Quick and accurate passing helps retain possession while puzzling your defender.
With a soft touch, playing a quick one-two with an attacker is always a great option. If speed isn't your cup of tea, position Kroos in an area with time and space and watch him put in a peach of a pass. Finally, like Bale, he too has a killer shot from distance so don't be shy to spank.
Getting the ball into the back of the net is the aim of the game, and with all the different celebrations it makes the whole sequence quite the spectacle. Keeping the ball out of your net is equally important.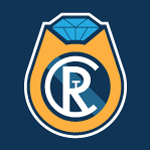 Want your voice heard? Join the The Real Champs team!
Write for us!
Varane is solid in the backline and helps keep your opponent at bay. Like on the pitch he's great at aerial duels. His blistering speed is what sets him apart, as it allows you to comfortably play with a highline and add pressure to your opponent. Use him right on set-pieces and you can most certainly see the tall Frenchman head the ball past the keeper.