Real Madrid manager stopped Manchester United from signing key target
Real Madrid have their eyes on Lyon teenager Rayan Cherki as one of their next big signings, but they had to stop Manchester United from beating them to the punch.
In Eduardo Camavinga of Rennes and Rayan Cherki and Houssem Aouar of Lyon, Real Madrid have a trio of excellent Ligue 1 prospects near the top of their list of targets for the upcoming transfer windows. While Kylian Mbappe and Erling Haaland are the biggest dream targets on their wishlists, Real also want to sign young prospects at cheaper prices, so Cherki and Camavinga would be perfect additions.
However, there are plenty of other clubs interested in Camavinga and Cherki, who both showed their talent in 2019-2020. Camavinga is more ready to contribute and thus has more interest from top clubs in Europe, but Cherki's French Cup displays have piqued the interest of Real Madrid and French manager Zinedine Zidane.
According to a report from Defensa Central, with a hat tip to Sean Lunt of Sport Witness, Manchester United tried to make a swoop for the 16-year-old Lyon prospect. Zidane then had to move to stop United from signing Cherki to their academy, just one year after inking a deal with Lyon.
Los Blancos have been monitoring Cherki closely, and the player reportedly sees Real as his dream destination. Yet per Defensa Central, he was on the verge of signing with Manchester United, since the Premier League powerhouse was prepared to give him a juicy offer.
Zidane is pushing for Cherki and knows how transformative the player can be in a few years. In France, football fans are already saying he could be the next big thing like Mbappe has been for Monaco and PSG.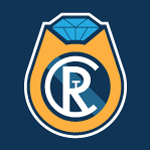 Want your voice heard? Join the The Real Champs team!
Write for us!
Those are high standards, but the talent is absolutely there. And as we've seen with Eden Hazard, Franck Ribery, Raphael Varane, and other former young stars in Ligue 1, when Zidane identifies a talent, the decision-makers at the Santiago Bernabeu had better listen.