Real Madrid: An MLS club turned down Gareth Bale for a glaring reason
Real Madrid will try to shop right winger Gareth Bale this summer, but it will be difficult for them to find an appropriate suitor.
Last summer, Real Madrid tried to sell forward Gareth Bale after a disappointing 2018-2019 season, but Bale was unwilling to leave for any of the teams interested in him. Bale wanted to remain in Madrid – which is still his stance in 2020 – but injuries and poor play have made it obvious that Los Blancos must sell the Wales international.
Bale's high salary makes him a priority for Real to move in the summer 2020 transfer window. But with money tighter than ever due to the COVID-19 pandemic, Real's chances of selling Bale for anything other than a modest fee are slim. And even then, Los Blancos may have to settle on dumping the club legend's salary for free.
Premier League clubs and MLS clubs seem to be the best bets for Bale. He was once a major star in the Premier League and could fit in at a number of clubs in England, while he would be a true superstar in MLS.
The problem is his salary. There are few teams that can take on his wages, especially in MLS. Per The Athletic, via Infinite Madrid on Twitter, Real Madrid tried to shop Bale to a team in MLS, but the club rejected the offer from Los Blancos due to Bale's untenable salary.
Even Premier League clubs will be strapped for cash. A reunion with Tottenham seemed possible at one point, but it looks entirely unrealistic right now. The same can be said for Everton, who have been linked to both Gareth Bale and James Rodriguez.
Newcastle looks like Real Madrid's only option at this point, since they have the money and the ambition in Saudi Arabia's latest sports washing project.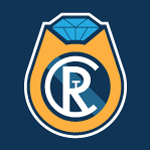 Want your voice heard? Join the The Real Champs team!
Write for us!
MLS clubs like Inter Miami love to bring high-impact players to the league, but Bale seems like an unrealistic option for any of those teams, even the hungry clubs in Miami and Los Angeles.