Real Madrid: It's time for Luka Modric's last hurrah
Real Madrid center midfielder Luka Modric is one of the greatest players in the club's storied history, and the 2020-2021 season will be his chance to go out on top.
In 2018, Luka Modric broke up the monopoly Cristiano Ronaldo and Lionel Messi had on the Ballon d'Or, as the center midfielder won the prestigious award after securing the Champions League title with Real Madrid and finishing second in the World Cup after a fairytale run to the final
But one year later, fans were wondering if Modric had seen his best days past. Modric was among many experienced Real Madrid players who struggled in the 2018-2019 season under a revolving door of coaches, as Real stumbled out of the Champions League and had to settle for third in La Liga. It was a disastrous season for both Modric and the team as a whole.
In 2020, though, Modric is back to being one of the best midfielders in La Liga. Even at the age of 34, Modric has been of immense value to Real Madrid. Yes, he's not the same player he was in his prime or even a few years ago, but the class ability is still there.
Modric scored three goals with four assists in La Liga this season, including a couple of absolute screamers. Remember this goal he scored against Granada? Postage stamp.
But Modric provided more than highlight-reel goals. He set up goals with lung-busting runs in stoppage time when nobody else had an ounce of energy to give.
Modric pressed defenders to win the ball back, kept things ticking in midfield, and did everything he could to make his teammates look better.
The 2019-2020 season was vintage Modric. Per WhoScored.com, he completed nearly 90 percent of his passes, won 1.1 tackles per game, and averaged 1.3 key passes per match.
Yes, he did it all, quietly producing at a high level again.
After the 2020-2021 season, the Croatian star's contract will expire, and he will almost certainly go to MLS or call it a career. A Real Madrid legend will then walk away from the club and probably the game, after agreeing to bridge the transition to future superstar Martin Odegaard and give Real one last year of his greatness.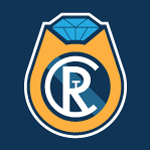 Want your voice heard? Join the The Real Champs team!
Write for us!
The 2020-2021 season will be Modric's last hurrah with Los Blancos. Now that he's returned to form and found a new niche to be a key contributor to the team in a backup role for Toni Kroos with Fede Valverde and Casemiro helping him, Modric is ready to go out as a champion. There's no more fitting way for a four-time Champions League winner with Real to go out on top in 2021.