Real Madrid: The five players who should never have been sold in the last 10 years
Parshva Shah takes a look at the sales of five players that could've helped Real Madrid create more history and could've possibly retired at the Bernabéu.
2010 was a very important year in Real Madrid's history. The sales of homegrown legends Raúl and Guti led the club to a period of transition, with José Mourinho taking over as manager.
However, there have been a lot of transfers that did not go down well with the Bernabéu faithful in the past decade.
Here are five such players, in my opinion, that should've never been sold.
Mesut Özil (2010-2013)
After an impressive World Cup campaign with Germany in 2010, a lot of the European powerhouses such as Manchester United, Barcelona, and Real Madrid lined up for the-then 21-year old's signature.
Mesut Özil joined Real Madrid from Werder Bremen for a fee reported to be in the region of €15 million. Brought in as an understudy to Kaká, Özil nailed a spot in the starting line-up under Mourinho because of his exceptional performances in the absence of Kaká, who had undergone treatment following a serious injury.
In his three seasons donning the famous white jersey, the German playmaker managed to make 159 appearances (averaging 53 appearances per season), scored 27 goals and assisted 81 times.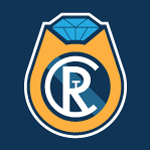 Want your voice heard? Join the The Real Champs team!
Write for us!
He was instrumental in the 2011/12 La Liga title-winning Real Madrid team that achieved the 100-point mountain, becoming the first Spanish club in history to achieve the feat.
What made Özil so special was that he created an unbreakable bond with the likes of Cristiano Ronaldo who benefited from Özil's service a whopping 27 times. He had the eyes of an eagle, and registering 81 assists in 159 games are unrealistic numbers even by his insanely high standards.
He would often sling a killer pass that would slice the defense in two and his technique and ball control were enchanting. He was loved by his teammates and the decision to sell Mesut to Arsenal on deadline day of the summer transfer window in 2013 left both the fans and the players with a sour taste in their mouths.
He was a fan-favorite at the Bernabéu, often receiving standing ovations for his scintillating displays.
His transfer to Arsenal was an infamous saga and fans miss his presence to this day. Isco, who was one of the reasons why Mesut was sold, hasn't replicated the sort of performances the German put in consistently.
He could have gone down as one of the best Real Madrid players ever but his memories will be etched in the hearts of all Madridistas forever nonetheless.