Real Madrid: Kai Havertz knows where he will play next
Kai Havertz has been one of the most promising midfielders in the world over the last couple of years. Huge clubs across Europe have come calling, but the 20-year-old German international will only make a move to Real Madrid.
The Bundesliga player of the month in May has been drawing tons of interest since the fall and has only been building up the lofty price tag that will accompany his signature. Valued at €100 million, Kai Havertz has, of course, been linked with Bayern Munich.
He has also been on the radar of Frank Lampard and Chelsea who are looking to further strengthen their talented and young squad in London.
According to Sportbuzzer and tabloids in Europe, Havertz has named his desired landing spot if he were to leave Bayer Leverkusen. That club is the biggest in Europe: Real Madrid.
The asking price is exorbitant on paper, but when watching Havertz play and carry his boyhood club Leverkusen, it is clear that the asking price is warranted. Since he was promoted to the senior team at 17, Kai has featured in at least 24 Bundesliga matches in each season.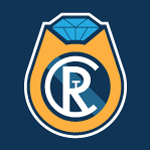 Want your voice heard? Join the The Real Champs team!
Write for us!
A player as influential in the midfield as Havertz is rare in modern football and you will be hard-pressed to find midfielders who make as much of a difference for their respective sides as this man.
Considering Luka Modric is nearing the end of his current contract with Real Madrid, Kai Havertz seems to be a more than suitable replacement. Remember, also, that Havertz can play as a central midfielder or in a more advanced attacking midfield role if needed. Plus, that German connection with Toni Kroos would do wonders for Zinedine Zidane's squad when pushing the attack.
It will not be easy to pry Havertz away from the club that gave him his first senior team appearance and the club that helped to shape him into the player he is today, but even Leverkusen CEO Fernando Carro can see Kai pushing for a move to Real Madrid.
"Many clubs are interested in Kai Havertz. He has been with us for 10 years. I see his desire to take the next step at some point in the near future," Carro said. "You have to try to find a solution, where the player's goal can be reconciled with ours. At the moment, nobody can say for sure what will happen."
Don't expect president Florentino Perez and Zidane to make a push for the player when the transfer window eventually opens up.
Havertz is still under contract with the German outfit until the summer of 2022 and that will likely raise the asking price for his services. Personally, I think Havertz will not sign an extension with Leverkusen and will be sporting the white kit of Real Madrid by the time the World Cup rolls around in 2022.
Like we are seeing with Eduardo Camavinga, when a young player of this caliber says he wants to play for you, you listen and make it happen.
Stay tuned to The Real Champs for more Real Madrid coverage!