Real Madrid will return to the Champions League in August
Not too long ago, it was unclear whether Real Madrid would return to the domestic league, now, they know they will be participating in the Champions League in August. Here's what you need to know.
Amidst the coronavirus pandemic that has reached every corner of the world, sports were missed, but were not the priority. As the chaos has started to subside and talk of sports resuming started to surface, it still seemed more like a dream than a reality.
Over the past few weeks, a handful of Europe's top leagues have resumed play, including the Bundesliga which was won none other than by Bayern Munich for the eighth consecutive season.
Real Madrid played their first game this past Sunday and the Premier League will kicked off on June 17th.
With domestic leagues back in full swing, the attention shifted to the highly coveted Champions League, but plenty of questions arose. Where would matches be played? Would teams travel or would it be held at a central location? Would the second-leg be played?
The last question is most pertinent to Real Madrid who lost their first-leg against Manchester City 1-2.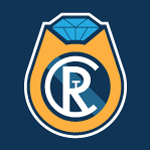 Want your voice heard? Join the The Real Champs team!
Write for us!
On Tuesday, UEFA announced that there will in fact be a conclusion to the 2019-2020 Champions League campaign and a winner will be crowned. Here is what we know so far.
As per the official statement released by UEFA, the second-leg will be played on either August 7/8. What still remains a question is where?
Will the match be played in Manchester or Lisbon? Lisbon, Portugal has been designated as the venue where the remainder of the Champions League matches will take place.
UCL 2019-2020 Schedule
Round of 16 – August 7/8
Quarter Finals – August 12-15
Semi-Finals – August 18-19
Final – August 23
Being an unconventional Champions League, the format has also been tweaked to speed up the tournament. Both the quarterfinals and semifinals will be a straight knockout as opposed to the two-legged fixtures like in the Round of 16.
All matches will kick off at the same time, 21:00 CET.
August may seem far off, but Real Madrid already has a packed schedule ahead of them, playing a match every 3-5 days until the end of the La Liga season.
Manager Zinedine Zidane will need to make full use of his five substitutions per match along with a strong rotation to keep the team fit and ready for that clash with City in a month and a half.
Stay tuned to The Real Champs for more Real Madrid coverage!