La Liga: FC Barcelona's slip up puts Real Madrid in the driver seat
Real Madrid fans watched nervously as first-place FC Barcelona and third-place Sevilla concluded in a 0-0 draw. Barca now leads Los Blancos by three points with a match in hand.
As head official José Luis González González blew the full time whistle in the Ramon Sanchez-Pizjuan Stadium, you could feel Real Madrid fans around the world collectively let out a sigh of relief. Having yet to play their 30th match of the La Liga campaign, Los Blancos' chances of winning its 34th league title increased dramatically.
In what many were calling Barca's last true test of this league season, Lionel Messi and company simply could not find a breakthrough despite controlling the pace of play and the possession throughout the contest.
A scrappy effort from the Andalusian hosts will keep them in the top four, but it was Real Madrid – who are still celebrating after the win Thursday over Valencia – who will the happiest with this result.
Heading into the match, it really didn't matter if it was a draw or a Sevilla victory, Barcelona had to drop points just once to put Real in the drive seat for the remaining nine matches and that is exactly what happened.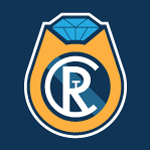 Want your voice heard? Join the The Real Champs team!
Write for us!
Real Madrid has a tricky test Sunday night in northern Spain as they will face sixth-place Real Sociedad in the team's first road match since play resumed a week ago.
Comparing Barcelona's schedule with their rivals, it is difficult to decide if the reigning champions have an easier road than their rivals. Other than hosting Atletico Madrid on July 1, Barca will face two teams in the top 10 in Spain.
Real Madrid, much like Barca, will face four top 10 in their last nine matches.
Now, fans do not have to worry about the results elsewhere, if Los Blancos can manage to win their remaining matches, they will be crowned champions even if Barca accumulates 24 points in their last eight.
The mantra from Zinedine Zidane will now be do your job. There is little threat of Sevilla overturning the 10 point gap between second and third, so it is all eyes straight ahead and focus on finishing out the altered league campaign on a high note.
Real Madrid hold the tiebreaker over Barca thanks to the four points The Whites accrued in the two ties with the Catalans, therefore, goal differential is irrelevant if the teams were to somehow finish level on points.
Hang on Madridistas. It's going to be a tense ride to the finish.
Stay tuned to The Real Champs for more Real Madrid coverage!