Real Madrid: Karim Benzema had a magical backheel nutmeg assist (Video)
Karim Benzema had the best assist of the season for Real Madrid.
Real Madrid head into the tunnel at the half with a one-goal advantage thanks to Casemiro and the neat work of Karim Benzema.
Los Blancos are looking to take advantage of Espanyol and reclaim the top spot in the La Liga standings after Barcelona dropped two points against Celta Vigo yesterday.
It was a slow start for Real Madrid who has dominated the opening 10 minutes of every match since the restart of football. The play looked incredibly open with Espanyol having the first real chance of the game just three minutes in.
Defensive midfielder Casemiro looked the most threatening player, taking his chances from the halfway mark trying to catch out Diego Lopez, then a shot towards the top-right corner inside the box and finally scoring a few short moments before the half time whistle.
Karim Benzema, who has been on an offensive tear of his own as of late, showed no signs of slowing down after a wonderful assist to the Brazilian. The striker was chased down by just defender as he was running out of space heading toward the goal line and with nowhere to go backheeled the ball through the legs of the man-marking him and into the path of the oncoming Casemiro.
The midfielder made no mistake on the ball showing plenty of composure as he slotted it into the back of the net for the 1-0 advantage. The goal was Casemiro's fourth of the campaign and Benzema's seventh assist in the same respect. Guit Hernandez would most certainly be proud of the Frenchman's craftsmanship.
The goal came at a perfect time and most certainly calmed the nerves of the players who seemed to struggle to break down last place Espanyol.
Heading into the second half, it's likely Zinedine Zidane will make a multitude of changes as the addition of Isco in the starting lineup for the first time in five months doesn't seem to be doing the trick.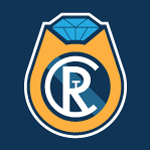 Want your voice heard? Join the The Real Champs team!
Write for us!
Vincisu Jr. has been great in recent weeks and his presence could be exactly what is needed to breakdown the compact defensive structure of the home side.