Real Madrid: Three things Los Blancos must do to win their 34th league title
Real Madrid is in the hunt for their 34th La Liga title and here is what they need to do to secure it.
This is it, folks. Six more matchdays to go and a historic 34th La Liga title will be Real Madrid's if they win all their games. With FC Barcelona dropping points and Los Blancos having taken advantage of it means that the destiny of the title is firmly within our hands.
All we need to do is win every single game from here on out, regardless of whether the Catalonian club drop any more points. Considering the teams that the club has to face in the remaining fixtures, it is completely achievable. Not only is it achievable, but Los Blancos have done it before under coach Zinedine Zidane.
In the 2015/16 season, Madrid went on a splendid run and won the last 12 games in a row to close the 12 points gap to just one point and push FC Barcelona to the very end. While that team was a bit different from the current one, it certainly has most of the core players from back then.
While the fixture list offers little rest, making the title run-in more complicated, here is what Real Madrid needs to do to win the 34th.
1.Rotations and lots of them.
Due to the pandemic break, all leagues have been forced to finish the season as quickly as possible. That has led to clubs having to play every three days. This could lead to player fatigue and injuries if not managed properly.
While many clubs will be struggling to rotate their playing eleven considering their limited talent pool, Los Blancos won't be facing that issue. The Whites have one of the best squads in the whole of Europe and can rotate their squad without a considerable drop-off.
Los Blancos need to use this advantage as most teams will accumulate fatigue as games go on.
The fatigue will start showing during the later stages of the games and that's when Real Madrid's advantage of having a deeper squad must be used.
With the five substitution rule in effect for the rest of the season, this advantage will be bought into even more prominence.
2. Take advantage of slip-ups from Barcelona.
Real Madrid's major weakness in past seasons in the league in recent seasons has been their inability to take advantage of slip-ups from their Catalonian rivals. Whenever Barcelona play before Madrid and drop points, Real tend to choke and drop points themselves.
While Madrid finally took advantage of the Barcelona draw vs Sevilla and Celta Vigo by beating Mallorca and Espanyol. This leaves the Whites two points clear at the top of the table and give Los Blancos a bit of breathing space.
But, Madrid must not let-up and continue to take advantage of any more slip-ups from their eternal rivals. In terms of difficulty of fixtures remaining, Barcelona has to face Atletico de Madrid and Villareal next, while the Whites have Getafe, Athletic Bilbao, and Villareal.
3. Don't lose focus and slip-up, especially against the weaker sides.
Real Madrid this season has just lost thrice in the league. The three teams? Levante UD, Real Betis, and RCD Mallorca. All three teams are in the bottom half of the league with Mallorca in the relegation zone.
Another issue that the team has consistently faced this season is their inability to be locked in the game for the full 90 minutes. Far too many times this season, Real have a great first half, only for the team to lose focus and let their opponents back in the game.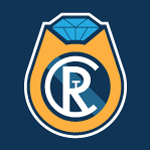 Want your voice heard? Join the The Real Champs team!
Write for us!
If Madrid wants to win the league, they can't afford to get overconfident against weaker teams and end up losing. The Whites need to give their 100% over the full 90 minutes and in all the remaining six games.